Photos of Clemence Poesy and Charlotte Gainsbourg at Balenciaga Autumn Show
Who is the Most Chic at Balenciaga?
The Balenciaga show took place in Paris yesterday attracting a typically chic front row. French stars like Clemence Poesy and Charlotte Gainsbourg sat by the likes of US Vogue editor Anna Wintour. However, there was one editor who was visibly absent from the shows and that was Carine Roitfeld. It seems a rift has formed between her and the classic French fashion house. When asked she commented "It's too bad, it's a beautiful house and it's French. I hope that it's not forever. Ask them."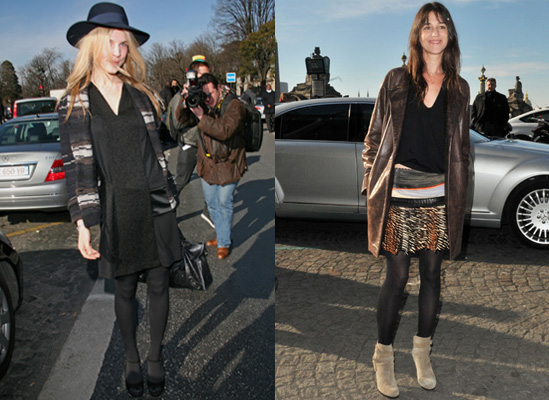 Clemence wore quite a dark ensemble with mixed fabrics and a gorgeous hat. Meanwhile, Charlotte opted for more colour with a funky skirt and brown leather jacket. Out of these two lovely ladies, which do you think looks the most fab?