Photos of Erdem Spring 2011 at London Fashion Week
2011 Spring London Fashion Week: Erdem
I once read an article about an Yves Saint Laurent show in the '70s that made fashion editors weep and have been wondering when this will happen to me. Well, I'm still waiting, but today's Erdem show was the closest I have ever got! The designer created a magic garden party in a square in central London underneath a geodesic dome created by his boyfriend. The collection began with beautiful, white, floral lace dresses with delicate detailing and feminine shapes. Red gradually bled in to the collection before floral prints took over.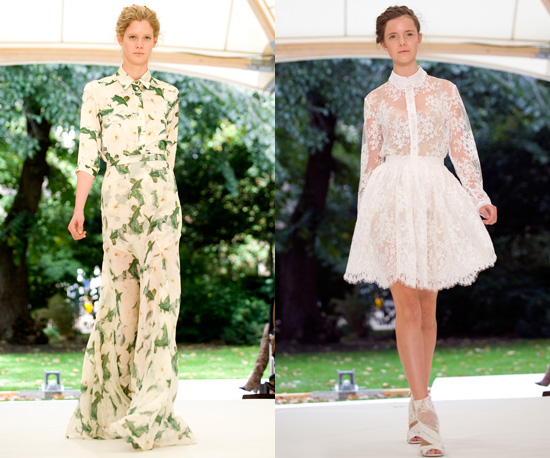 To hear more about the show and for photos, just keep reading.
All of the looks were teamed with heeled sandals with printed silk ankle ties. The lace pieces looked extremely delicate and the complexities of the floral pattern was impressive. Towards the end of the show there were long floaty maxi dresses with floral patterns. Are you a fan of Erdem?