Photos of Eva Mendes Topless for Calvin Klein Lingerie, Shirtless Jamie Dornan,
Fab Ad: Eva Strips Off Again for Calvin Klein
Eva Mendes has been causing a stir recently with her Calvin Klein ad campaigns. The Secret Obsession advert was banned in the US last year and her Autumn lingerie campaign is sure to have the same level of controversy. Last month, I shared the first image with you as Eva posed in lacy underwear with a topless Jamie Dornan. This time Eva is showcasing the latest denimwear, again with Jamie. What do you think of this campaign?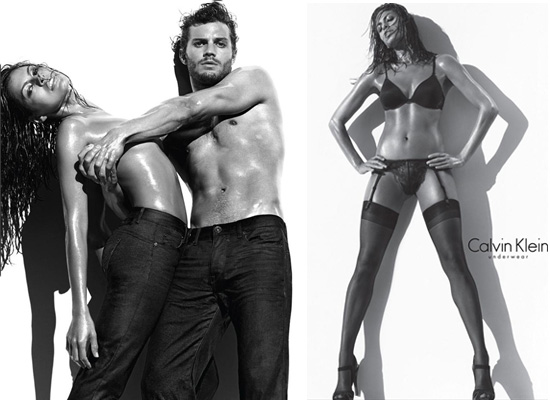 Source