Photos of Rachel Bilson With Her Chloe Elvire Handbag
Bag to Have: Chloe Elvire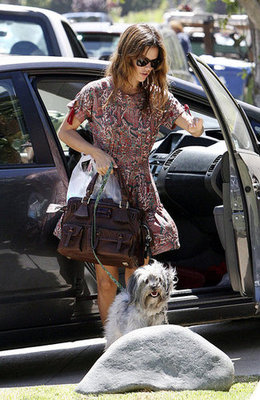 As much as I want to hate Rachel Bilson for having the kind of wardrobe I would literally kill for I just can't get over how adorable she is. Yesterday she was shopping in Los Angeles with a friend and this cute pooch showing off one of the new season must-have bags.
Chloe seem to produce the most desirable bag season on season and for Autumn/Winter they have produced the gorgeous Elvire. The leather is slightly pebbled creating a great vintage look and it features two big front pockets.
It's not yet available in the UK but you can pick one up from Bluefly for $1,480 (roughly £750). What do you think of the bag?