Photos of Rihanna on Stage at the 2011 Brit Awards
2011 Brit Awards Show: Which Rihanna Look Is the Most Fab?
Rihanna did an impressive medley performance at the Brit Awards. She danced around the stage in two skimpy outfits seemingly switching between the two. Out of these two stage ensembles, which do you think is the most fab?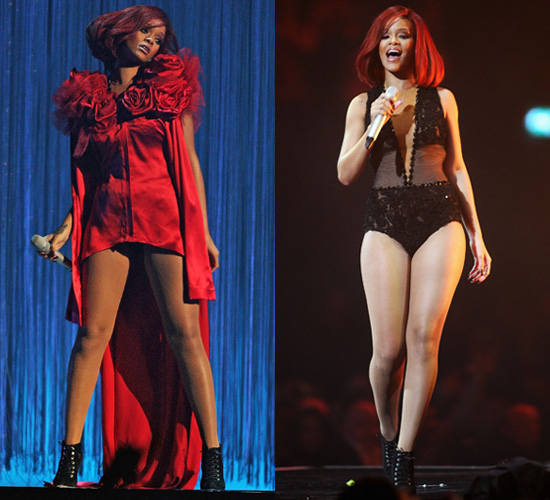 You can take all of our Brit Awards polls here.