Photos of the Triumph Lingerie Show at London Fashion Week
2011 Autumn London Fashion Week: Triumph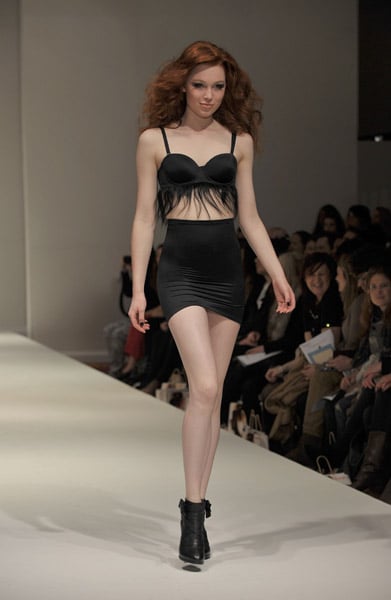 0
2011 Autumn London Fashion Week: Triumph
Triumph was the only lingerie brand to present at London Fashion Week. The show presented new styles in a fun environment with a celebrity front row which included Lisa Snowdon and Tamara Ecclestone. The colour palette was mainly black, grey and pink with a lot of the styles having a high waist pin-up feel. The collection mainly used lace and silk. The lingerie was teamed with statement jewellery and black heels. Click through to see looks from the show.
Trends: High waisted, lace.
Colours: Black, grey pink.
Key look: High waisted lace briefs.
Who would wear this: Women who like simple yet chic lingerie.