Photos of Valentino Autumn Couture Autumn 2010
2010 Autumn Couture: Valentino
Valentino designers Maria Grazia Chiuri and Pier Paolo Piccioli presented their own take on Valentino this season. They have worked hard to live up to the famous Italian fashion house's name, and now they are bringing it in to the 21st century by targeting a new client base. There was a young feel to the Autumn couture with shorter hemlines and edgier cuts. Chiuri told WWD, "We want to catch a new customer," and by this she means moving away from the snootier, posh customer to the new generation.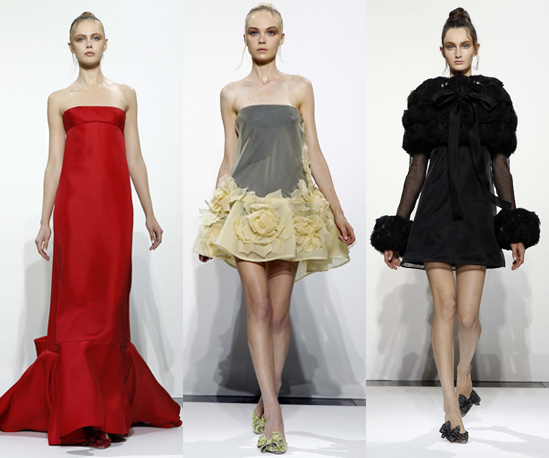 The colour palette was relatively simple (mainly using monochrome and the signature red), but it was the shapes which changed, like with this baby doll dress or a barely there mini. The show was followed by a dinner hosted by former creative director Valentino Garavani. Seems like he can dine at ease knowing these two designers are at the helm!
To see more photos from the show, just read more.