Pictures of Angelina Jolie Glove Dress
Angelina Jolie Debuts the Glove Dress — Love It or Hate It?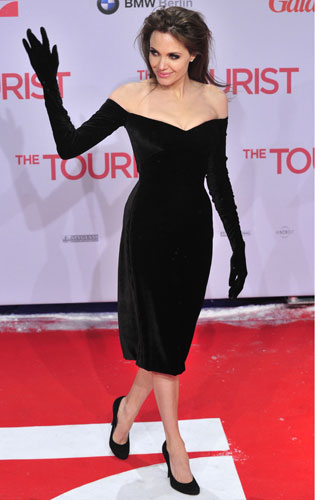 I'm not sure what to make of this one, except that Angelina Jolie is perhaps introducing a new hybrid fashion. It's not just a dress, nor are these just gloves, because when the sleeves of your dress are sewn to the gloves on your hands, you've succeeded in creating something entirely new — is it a drove or gless? I'm not sure what the proper terminology is, or how you'd suit up in one exactly, but I do know that this Versace is a style statement on another level. It's part superhero, part cocktail dress, melded into one red carpet look. Now, we're leaving it up to you — what do you make of the glove dress?