Pictures of Beth Ditto for Evans
Sneak Preview: Beth Ditto for Evans
Yesterday morning I was lucky enough to get a sneak preview of Beth Ditto's long awaited collection for Evans. She has become synoymous with her outrageous stage style and has finally offered the general public a chance to copy her looks. The capsule range is available in sizes 14 to 32, and she has considered how to make the items more flattering. For example, there are a couple of pairs of leggings with a high waist to avoid the dreaded muffin top.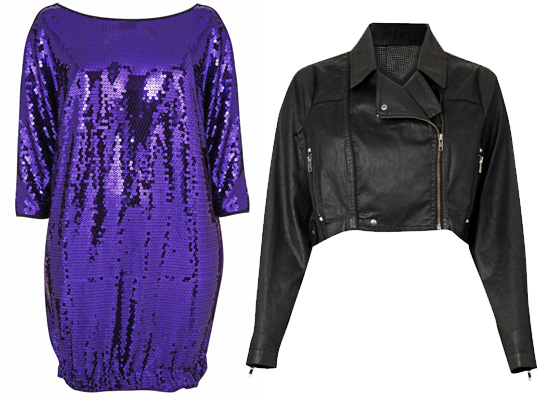 There is definitely an '80s influence to the pieces which have a dark colour base with a lot of applique sequins to give a disco vibe. Although the pieces are designed for a size 14 +, smaller sized girls could definitely wear the jumper dresses or t-shirts as oversized pieces which hang off the shoulder.
To hear more about the collection, just read more.
As well as clothing, there are a few accessories which make up the collection including a Lulu Guinness style clutch, brothel creeper flats and a handbag. Beth models the pieces in the ad campaign which was shot by Rankin and features the gorgeous Beth doll!
Head of Design for Evans Lisa Marie co-designed the collection with Beth and spoke to CatwalkQueen about the process. She explained, "You can tell she was really into fashion, as she kept bringing these vintage pieces she didn't wear but had bought for the print, or the colour." Beth's debut collection hits stores and online on 9th July.