Pictures of Emma Roberts Wearing Thigh High Stockings
Emma Roberts Works Sexy Socks and Sandals — Love It or Hate It?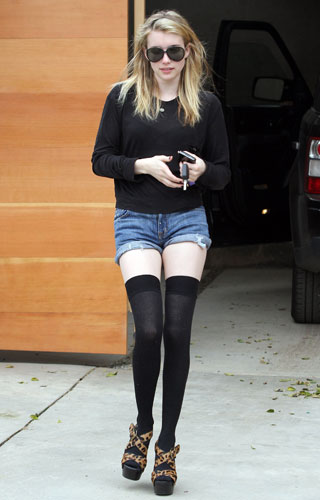 We spotted Emma Roberts channeling a more sultry version of socks and sandals while out in West Hollywood. Her version involved a pair of black thigh-highs, some serious leopard-print platforms, and a pair of short denim shorts. It's not a look we're used to seeing from Emma — and certainly a bold one for an afternoon — but after taking in the Fall '11 shows, perhaps she's feeling a little more adventurous when it comes to outfitting her own looks. Now, we want to know how you feel about it — does it work?