Pierre Cardin in Hospital
Fab Flash: Pierre Cardin is Rushed to Hospital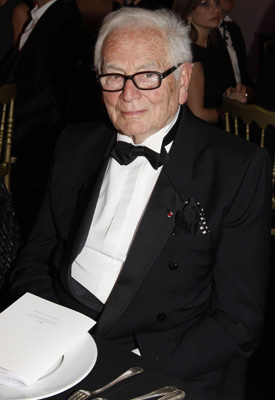 Pierre Cardin was rushed to hospital yesterday after he fell ill at a Paris airport. The designer was about to fly to Greece – where he is hosting a show – when he suffered a minor "vasovagal episode".
This is a condition where there is a fall in blood pressure and your pulse slows down. 87 year old Pierre was rushed to an American hospital just outside of Paris where he was examined and discharged.
This isn't the first time he has required medical attention this year as he fractured his shoulder blade falling down the stairs earlier this year and in May he was hospitalised for high blood pressure. I hope Pierre is feeling better and back to his normal self soon.