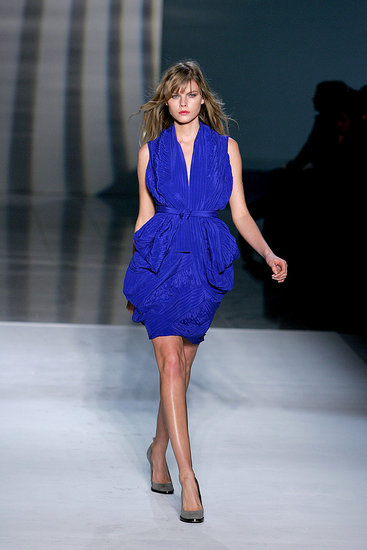 Fashion designer and half of Preen duo Justin Thornton will be a lone ranger at this September's New York Fashion Week. But do not panic, his partner Thea Bregazzi isn't giving up on Preen but rather otherwise engaged. She is due to give birth around that time in September so despite being part of the entire design process will miss the actual show.
Thornton explained to Fashion Week Daily that it will be weird. "It's such a strange feeling to know this will be the first show ever without Thea there on that day." They were plans for a webcam link up but he now says it will just be "old fashioned telephone calls".
Should we expect to see babywear is the pipeline? "Let's wait for the baby to come! Then inspiration may strike!"