Preen Spring 2012 Presentation in London
Preen Spring 2012
Justin Thornton and Preeya Bregazzi, the dynamic duo behind Preen, put on their big show in New York last week, but decided to appease the London set by putting together an early morning presentation to showcase their ladylike 2012 Spring/Summer collection. Inspired by Virginia Wolfe, especially during the Bloomsbury period, the clothing morphed into a more modern style with geometric, pixilated shapes with handmade lace and a pastel colour board.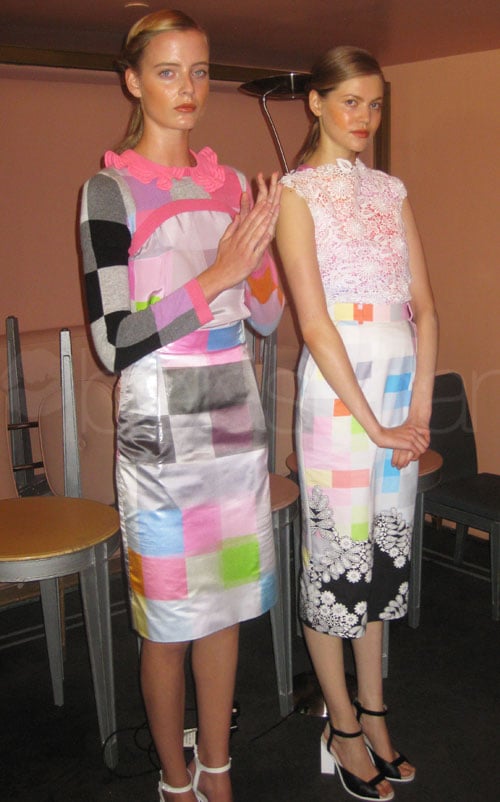 Justin told me,

''Virginia was kind of dowdy, but you'd see delicate ruffles sticking out and we liked that detail.''
Since the Preen girl is fresh, polished, sassy knows what she likes, the hair and makeup is equally delicious. Inspired by soft ice cream shades, skin is glowy from the MAC Care Blend Oils used on her face, her cheeks are peachy and flushed from rich coral cream blusher, her lips are a rosy, bitten terracotta shade and her lashes are curled for a finishing touch, but are free from mascara.
Photos by Jamie Roy, FabSugarUK