Presto Chango Maternity Pants!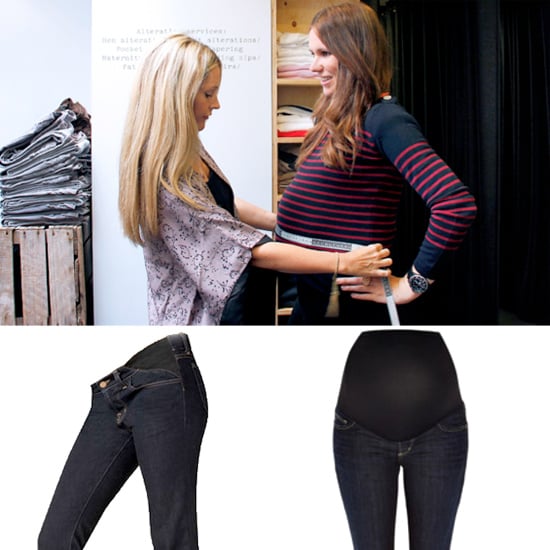 A couple of weeks ago I visited one of my favourite boutiques, Donna Ida in South Kensington to check out their très chic maternity alteration service in their denim clinic. What makes it so unique is that they will insert either elastic side panels or a full elastic waistband that stretches over your belly for the duration of your pregnancy into a pre-existing pair of jeans or pants, or they will do the alteration to any of their items at the shops. The coolest part is that the pants can also be altered back to their pre-pregnancy style after you have the baby — all for £40!
The women in the 5 boutiques across London are so sweet to work with. They measure your belly to ensure a good fit (of course allowing room to grow) and then you are free to pick them up a week later. I just really like that you don't have to miss almost two whole seasons of shopping because you are pregnant. You can still look fashionable and invest in a pricey pair of Goldsign, J Brand, Seven or Citizen of Humanity jeans, cords or pants without having to bid adieu to them postpartum. It's a wonderful and practical solution for stylish mums!