Princess Beatrice Becomes Personal Shopper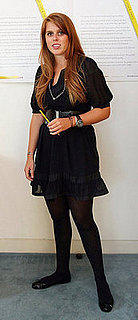 If you go down to Selfridges today you're in for a big surprise...Well, that isn't a guarantee but shoppers have reported slight shock at the newest instore personal shopper Princess Beatrice! The granddaughter of the Queen is using her summer productively as she tries a spot of work experience in the Selfridges Personal Shopper department.
She is due to head to University in September following her gap year. She has already managed to sell a £825 Matthew William-son summer frock, a £310 Burberry jacket and a pair of £175 James Jeans trousers.
A Selfridges source told The Sun, "Beatrice is a natural. Our personal shoppers are popular with wealthy Arabs, celebrities and footballers' wives."