Princess Diana's Designer Catherine Walker Dies in London
Designer Catherine Walker Passes Away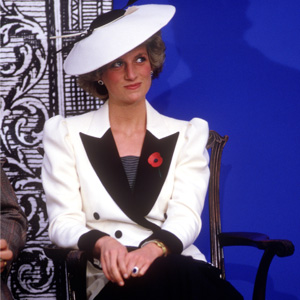 This weekend news broke that London based designer Catherine Walker sadly passed away. She is best known for creating over 1,000 outfits for Princess Diana, but last Thursday she lost a long battle with breast cancer aged 65.
Her family released a statement saying, "Catherine overcame young widowhood and fought cancer twice with enduring bravery. As a designer, she never worked within the conventional mould; she had no formal training, shunned the limelight throughout her career and never showed her collections on the runway."
Catherine was born in France, but made her name whilst living in the UK. She was an award winning couture designer whose designs had also been worn by Joely Richardson, Shakira Caine and Queen Noor of Jordan. Our thoughts are with her family and friends.