Product Review: Tom Ford Musk Pure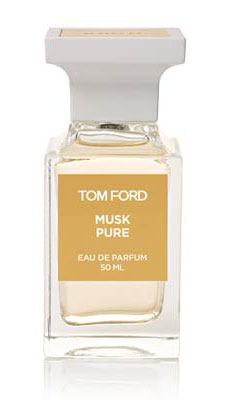 I'm probably ageing myself if I mention how much Musk Pure Eau de Parfum from Tom Ford reminds me of White Musk from The Body Shop that was around eons ago when I was in high school.
It has that similar, but more sophisticated woodsy, yet somehow still feminine fragrance that makes you feel both fresh and sexy without being too girly. In fact, true to Tom Ford's fragrance way, it is classified as a unisex scent and I think it definitely fits the bill. Even the packaging is right on par for both men and women, making a fabulous Christmas gift for a new couple, a friend and of course as a treat for yourself. Be prepared to spend a pretty pence on this eau de parfum too. 50ml sell for £115, and 100ml go for a hearty £230 — yowza!
This expensive, yet luxurious scent contains notes of citrus, bergamot, pepper, ylang-ylang, jasmine, lily-of-the-valley, iris root butter, sambac jasmine, tonka, benzoin and bees wax. Musk Pure was originally marketed as a Spring fragrance, however, I think it's suitable for anytime of the year. I already told you how much I loved Azure Lime which was more of a citrusy than musky scent and now I want to hear from you what your favourite Tom Ford fragrance is.