Put Your Legs in the Spotlight — Literally!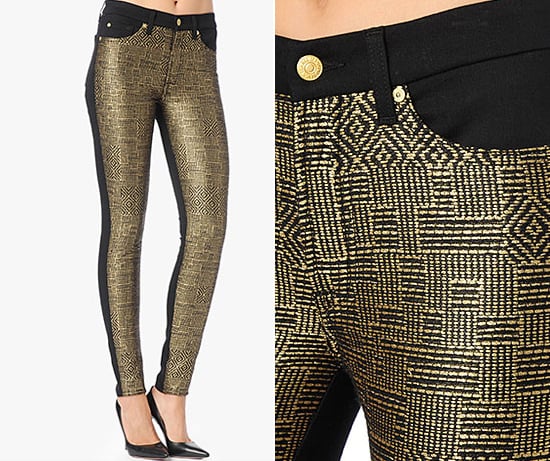 The piece: Malhia Kent For 7 For All Mankind Egyptian Gold Jacquard Jeans
The price: £262
Why we want it: Tell me, who doesn't want to shine? When we first spotted these gold and black jeans at the Malhia Kent For 7 For All Mankind collection launch, we knew we had to give them a spin somewhere . . . anywhere. At first sight they seem super flashy, but just think of the many ways you can tame them: a grey tank, a white tee, a black silk blouse, a boyfriend blazer, classic black heels, etc. We love the black back panel — it balances out the flashiness in front. The cost is steep, but every stare will make these jeans worth every penny.