The Queen's Wardrobe Is About to Get a Bit More Colourful
The Queen's Wardrobe Is About to Get a Bit More Colourful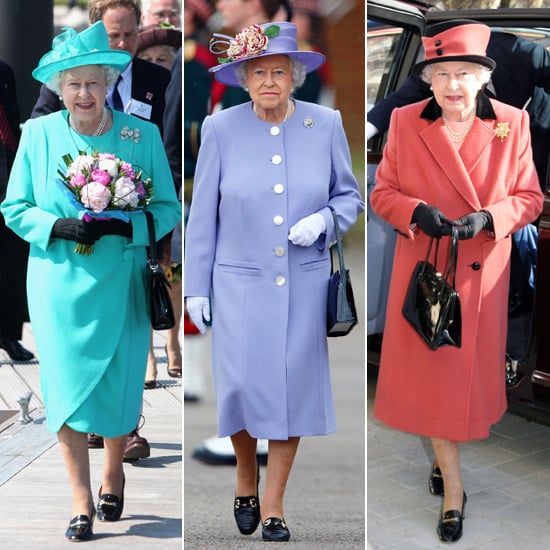 Queen Elizbeth II has worn many hats over the course of her 60-year regime. And after decades of carefully coordinating her toppers to her garb, she can now add bags to the mix. The Launer Traviata Handbag (£1,240), which had long been offered exclusively in black, has gotten in on the Queen's affinity for colour and is now available in a rainbow of hues. Showcasing a new range of Summer colours (think: lavender, yellow, and even colourblock red, white, and blue) at The Coronation Festival, Launer owner Gerald Bodmer told the Telegraph, "We've left all the black in the showroom today." Given her penchant for panache, we're looking back at her best moments in coordination, in hopes that she'll embrace the opportunity to embellish!
Teal is among the offerings for Summer, and it's definitely a hue that would pair well with the Queen's cooler palettes.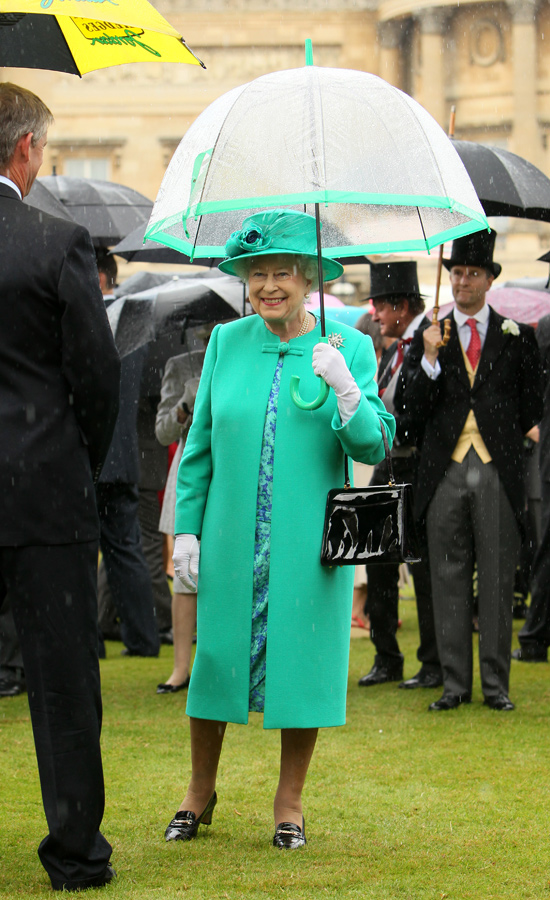 Never one to miss a detail, Queen Elizabeth II coordinated her jacket, hat, and umbrella.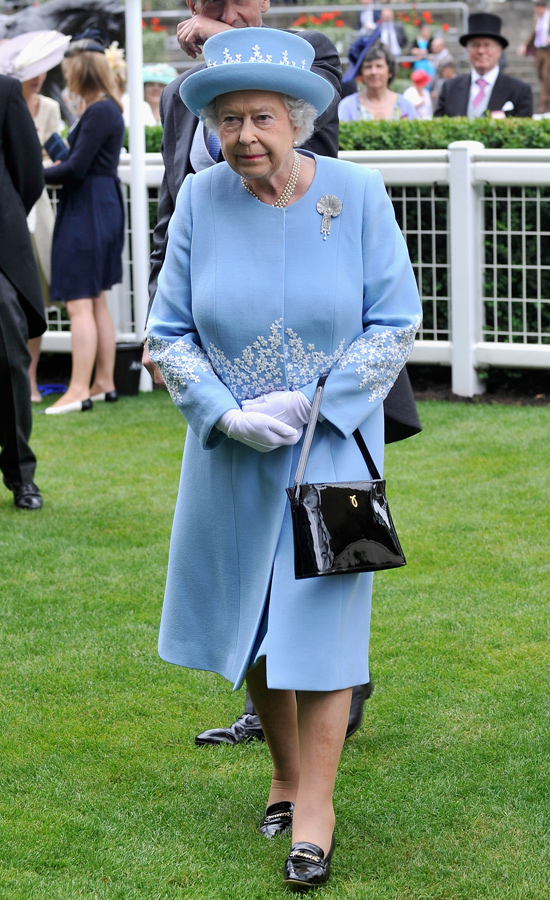 Prints on prints! Maybe this ensemble will inspire Launer to add patterns to the mix.
Neon was a major trend in 2012, and the Queen clearly took note!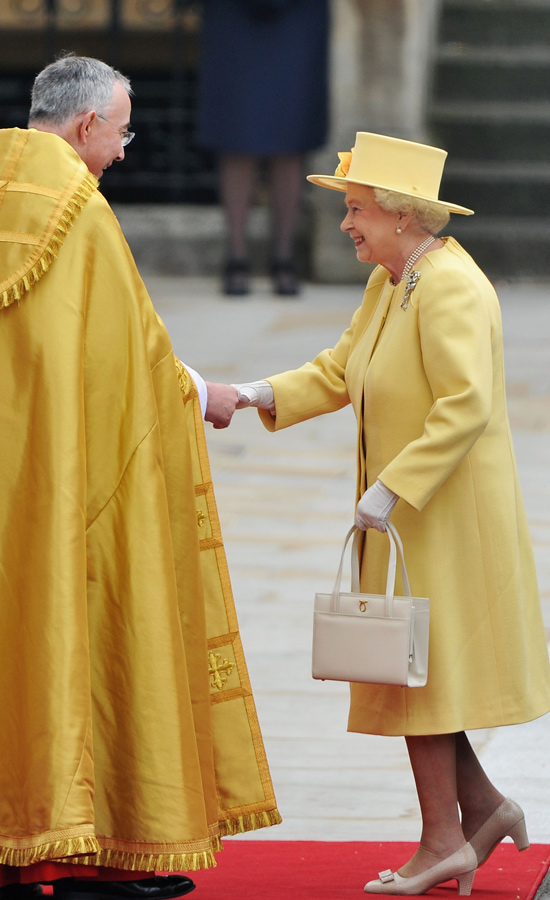 Nobody upstages the Queen, even if they're wearing the same hue.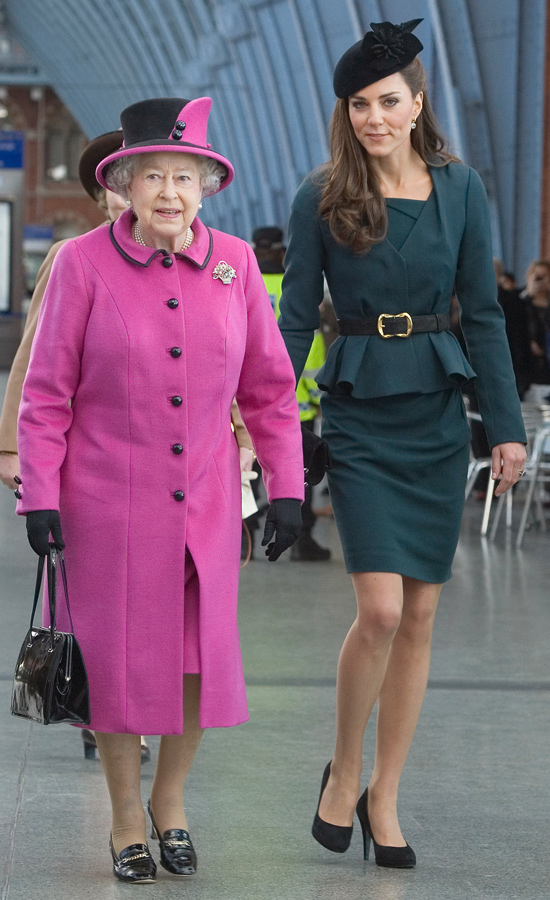 Pink or black? Why choose?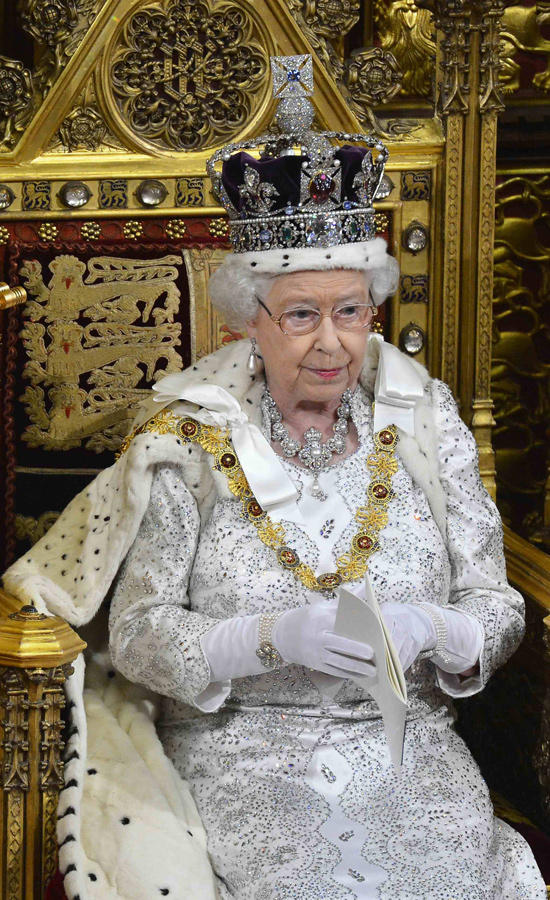 Of course, her best hat needs no bag to make the outfit (what would you pair with that many diamonds, anyway?).