Rachel Bilson Plans Her Outfits in Advance
Do You Plan Your Outfits in Advance?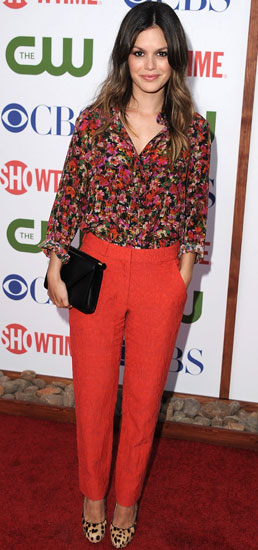 For big parties and events, I typically plan my outfits from head to toe well in advance, but it's certainly not something I practice daily. However, this month's issue of American InStyle Makeover features an interview with Rachel Bilson where she shares some insight on her style planning.
She says, "I know this sounds terribly shallow, but I've been mapping out my outfits for the next day every day since I was little, even before high school. I have a very busy mind — there's constant chitter-chatter up there — but what I'm wearing the next day? That's definitely something that's always been in my head before I go to sleep at night."
Not only do I love that she admits to this, but also I think it's what makes her a real fashion maven. Someone who takes what she wears seriously, puts thought into it, and cares how she looks. Even if she is just going to the grocers, it says a lot. I have a tremendous respect for people who are committed to fashion. Do you plan what you're going to wear in advance?