Rebecca Minkoff Dishes on Her Holiday Wish List, Being "Banned" From Using the Phone at Home, and More
Rebecca Minkoff Dishes on Her Holiday Wish List, Being "Banned" From Using the Phone at Home, and More
In time for the holiday shopping season, Rebecca Minkoff just released her stylish tech-savvy collection of affordable tech accessories exclusively for eBay. After all, what's an iPad or iPhone without a snazzy case to go with it? Last night at the launch party — which included cute free manis and pedis — the designer chatted with us about being addicted to her tech gadgets, her holiday wish list, and partywear dressing tips. The proud new mommy even showed us cute pictures of her adorable son Luca — aww!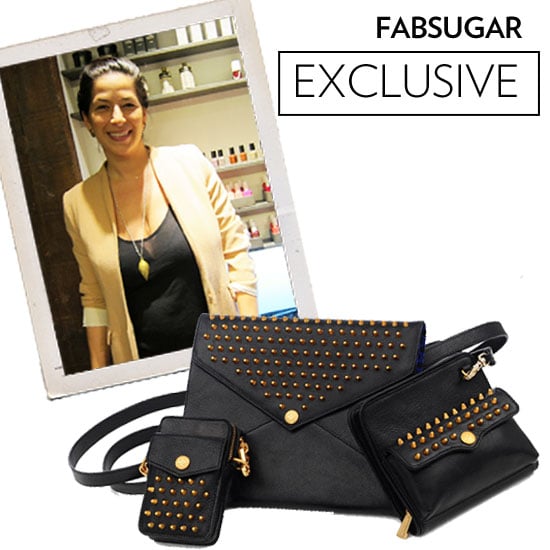 FabSugar: Your tech accessories line shows signature "Rebecca Minkoff" style. How would you describe the girl that wears your collection?
Rebecca Minkoff: We call her the "downtown romantic." She likes to be noticed for her style and her bag, but not because of the logo. When I talk to my customers, they love that they're getting stopped for the style of their bag, or their shoe and apparel, not because of some particular name.
FS: These pieces are great for holiday gifting. Speaking of presents, what's on your wish list this year?
RM: A dining room table. We're slowly renovating our apartment since we made a room for the baby, which previously didn't exist. Something modern, maybe midcentury? That's always good.
FS: What do you love to give your friends during the holidays?
RM: I love to give people things from my line, because it's usually my friends who come to me saying, "I need a new bag for my wife, help!"
Rebecca Minkoff on getting "banned" from using the phone at home, holiday styling tips, and more.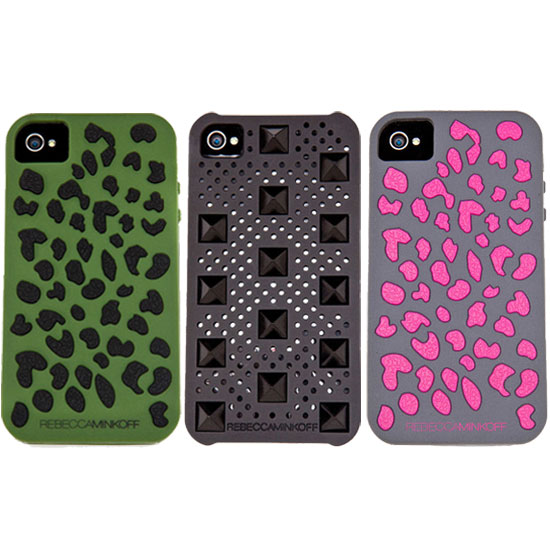 FS: What is your one essential styling tip for the perfect holiday outfit?
RM: I like sequins in small doses. I think that if you have a sequined tank top with a great jacket or those sequin shorts — if you can pull them off — layered with other elements, it's a way to get a little bit of holiday in without being overwhelming.
FS: What are your quintessential holiday shopping destinations?
RM: I love paper, stationery, anything like that. So Smythson and Kate's Paperie are musts for me. I love getting friends great journals. We are so tech-savvy that I sometimes like to do the exact opposite during the holidays.
FS: Are you addicted to your tech gear?
RM: My phone is in my pocket at all times. A year ago, my husband had to inflict a ban on me, he said, 'when you're home, there's no phones.' I use an iPad but I only use it at home — it's my magazine at night.
FabSugar: What inspired the design of your tech collection for eBay?
Rebecca Minkoff: Since I'm known for studding, it was clear that we had to do some black studs within this smaller collection. You'll see it on the iPad case, iPhone case, and even on the wristlet wallet. The studs are just a signature accent. As for the cheetah print, that's from our Spring 2012 line exactly.

Source: Rebecca Minkoff Dishes on Her Holiday Wish List, Being "Banned" From Using the Phone at Home, and More