Rebecca Taylor Interview
Insider File: Designer Rebecca Taylor's Fall Faves
Who doesn't love Rebecca Taylor's soft, feminine clothing and bold styling? The New York City-based designer has an uncanny ability to make leopard feel new and fresh every season; she's also got a way of making us feel girly without compromising sophistication. Basically, she is one of the coolest chicks we know, and we got the inside scoop on her favorite things about Fall — right before she debuts her Spring 2012 collection at New York Fashion Week.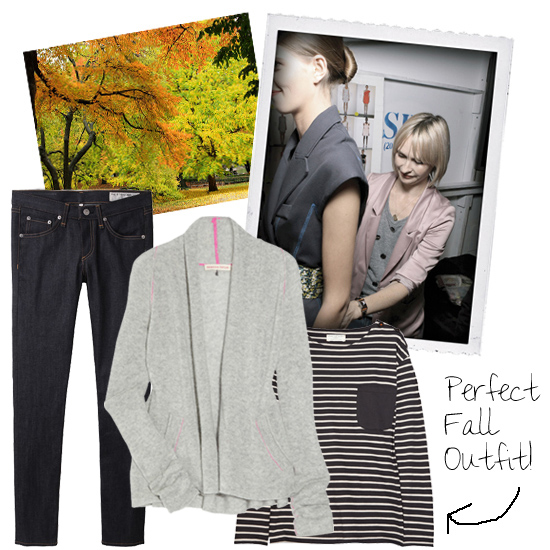 Favorite Part of Fall: I love watching the seasons change in New York — my favorite part is the brisk air and changing of the leaves, it's very picturesque! Coziest Weekend Outfit: Jeans and a Lanvin striped tee layered with a Rebecca Taylor chunky cableknit oversized cardi. If I Weren't a Fashion Designer: I would be a makeup artist if I had a more steady hand! My Foolproof Styling Advice: invest in items that are transitional and can bring you from Spring to Fall.
Keep Reading. . .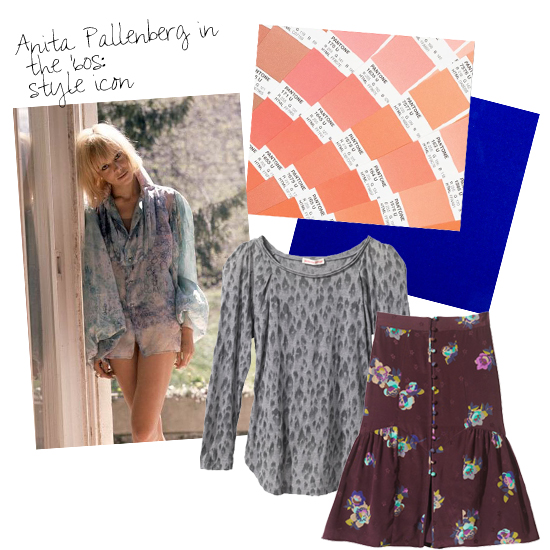 Fall Cocktail Dress: the Rebecca Taylor magenta shadow daisy dress is a great option for a cocktail party. The silhouette has a bit of a '70s feel. It's really sexy and chic and the bold print and color makes quite a statement. Style Icon Whose Fall Style I Adore: Anita Pallenberg in the late '60s. She was well educated and quite modern in her style. Her look was often described as "evil glamour" a bit dark yet very chic! Cool Color Combo to Try: cobalt and rosegold. Crazy Mixed Print Idea: Ikat, leopard, and florals all patched in one silhouette; I love the juxtaposition of leopard and florals! I Cannot Live Without My: Kindle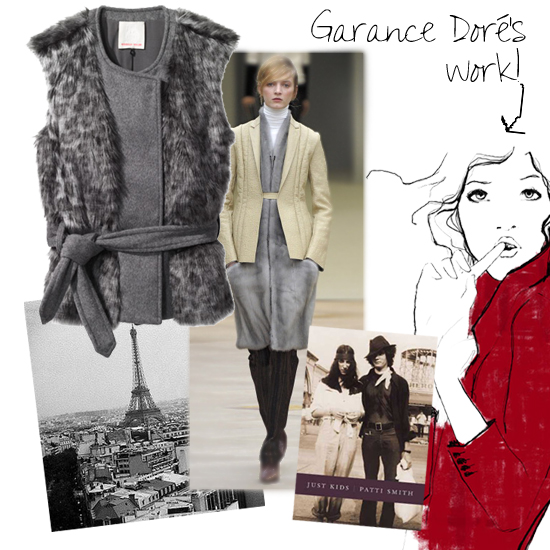 Right Now I'm Inspired By: clean lines and '90s-esque silhouettes feel new and modern. Designers I Love: Celine, Stella McCartney, and Prada. If I Could Open a Store Anywhere, It Would Be: Paris. My Fashion Week Survival Tactics: Schnippers milkshakes and champagne. My 3 Fall Buys: Chloé boots, Rebecca Taylor faux-fur leopard vest, and a Chan Luu for Rebecca Taylor lace printed scarf. Coolest Things Read and Seen Lately: Just Kids by Patti Smith and Garance Dore's illustrations.
For a complete look at Rebecca Taylor's Fall 2011 collection, visit rebeccataylor.com.