Reese Witherspoon Swaps Clothes with Friends
Do You and Your Friends Have Clothes Swapping Parties?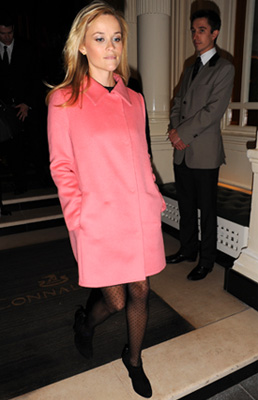 I've always thought that Reese Witherspoon and I could be good friends, and now I am even more convinced of that! The actress has been speaking to In Style magazine about how she likes to swap clothes with her friends. In the latest issue she explains,

"There are three of us who wear pretty much the same size, so we'll get together on a Friday night and I'll bring clothes I want to trade and they'll bring theirs. We swap shoes and handbags a lot. I wore my girlfriend's dress to a wedding recently. It's fun."
Those are some very lucky friends! This got me wondering, do you and your friends ever host clothes swapping parties?