Review of New Katy Perry Purr Perfume
Let's Have a Sniff of Katy Perry's Purr, Shall We?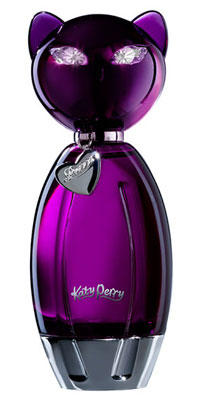 Remember those fruit-scented body sprays people were crazy for in year five? Well, I got my paws on Katy Perry's new scent, Purr (£29.99), and it smells like a fancier, less chemical-laden version of those.
It's an "upside-down" fragrance in the sense that most perfumes open with their prettiest notes and then end with a relatively generic bottom accord, usually some variation on musk or sandalwood. Purr has a really nice caramel and sweet patchouli dry down that fans of Angel will adore, but to get there, you have to sit through a bunch of fruity opening notes. Purr faded on me after about two hours, which means it's probably better as a scent sprayed on your hairbrush, since the oils on your scalp will help it last longer.