Rick Owens Opens in London's Mayfair
On Our Radar: Rick Owens Opens In London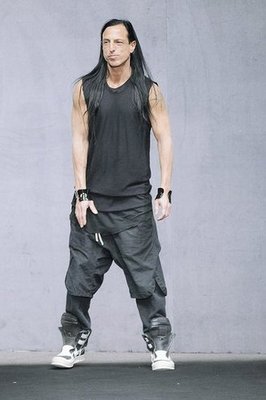 It appears that designers are increasingly throwing caution to the wind at the moment as boutiques continue to open in the British capital. Already this year we have seen stores open for Missoni and Lanvin, and now Marc by Marc Jacobs and Rick Owens join the Brit pack. Paris based designer Rick has added to the Mount Street empire that is forming, but he doesn't think it's bad timing.

"I do think [it's] not a bad time to do it. What if all the stores that carry me are going to have a hard time of it? It's in a way a good investment. Since I decided to keep going with this design thing anyway, I might as well do some stores. I might as well invest in it."
The new shop is actually just round the corner from Mount Street on South Audley Street and has already proved to be a bit of a hit. "The London customer is kind of a mix between a Paris customer and the New York customer. Kind of with that sense of romance of the Parisian customer but [mixed] with the very sharp and demanding New York customer."
Owen's store stocks mainly his own line but also a few rails by upcoming designers Gareth Pugh and Alice Lemoine, whom he actively supports. So, what's next for his retail empire? He explains, "We have a beautiful space in Tokyo, then I think it's time to stop a little bit."