Rihanna to Design River Island Collection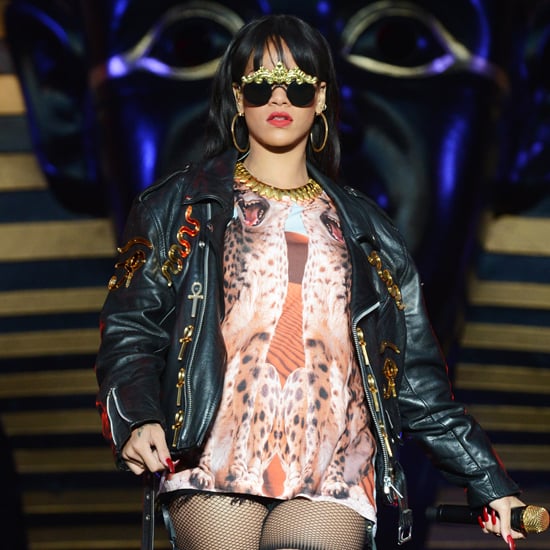 Rihanna is making quite the fashion impact on our UK shores. Not only is the singer searching for fresh British design talent in TV show Styled to Rock, it's now been announced she's launching a Spring 2013 collection for River Island. Rihanna said about the collaboration:
"I've been wanting to design my own collection for some time. River Island is the perfect partner for me to collaborate with and working with a British, family run business also really appealed to me. I find London really inspiring and River Island loves to have fun with clothes. I'm looking forward to working with them and creating something really special."
She's already dipped her toe in the industry by creating a few designs for Armani, but this will be Rihanna's first full collection. Rumours started back in February that she could be working with River Island when she was spotted at the high street brand's London HQ and then tweeted a photo of herself wearing a tshirt from the label. Rihanna told Ryan Seacrest in March she was pursuing a fashion line of her own. River Island chief executive Ben Lewis added:
"We are thrilled to be collaborating with Rihanna and to be the first fashion brand to work with her in this way. Rihanna is a style icon, from street to chic she enjoys her fashion. As soon as we started to work together we knew this was a perfect fit. Rihanna will be designing the collection and we will be sharing our fashion experience with her to develop a range her fans will love."
I'm really looking forward to seeing what they come up with. How about you?