Rihanna Loves British Style Especially Kate Moss' Effortless Looks
Rihanna Loves British Style
Rihanna was in the UK last week and was talking about how much she enjoys being here. She is famous for her experimental style, but has confessed that she is a fan of British style. Rihanna commented that she likes one Brit's style in particular,

"I see Kate Moss and just think about her style. It's completely effortless with her and so true to who she is. It's always spontaneous, it's never thought out, or put together, it's just there and her hair is always messy. She doesn't care who is looking, or if there are paparazzi, and it works. She's a f****** rock star, bad ass. She's the s***."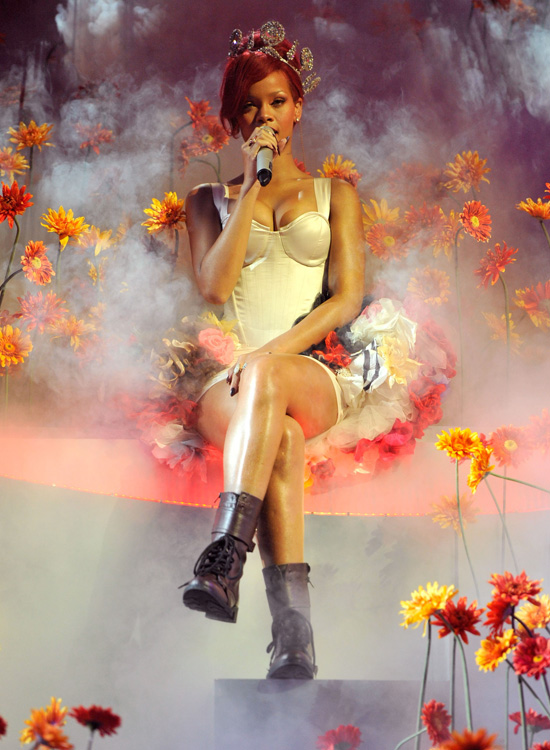 Rihanna performed at the MTV EMAs last night and posed on the red carpet in Elie Saab with a stylish updo. She also confessed to liking another UK style icon. "I love Victoria Beckham's line too, it's so feminine and chic. Really sexy, really, really tailored. That's what she is, she's put a lot of effort into it." I wonder if we'll see her in Victoria's designs soon?