Roland Mouret Heads to Paris Couture Week
Fab Flash: Roland Mouret Heads for Paris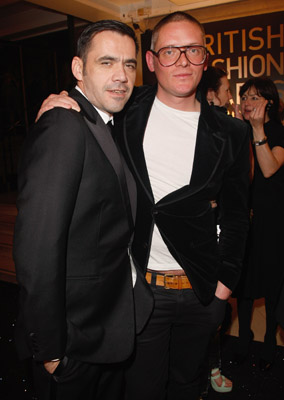 Roland Mouret may well be French by birth but he has truly been taken under the London fashion wing as he spends much of his time in the British capital. Sad news then that today it was announced that he's taking his RM designs to Paris for next season.
Mouret will join the exclusive Paris Couture schedule from March 2009 although he plans to speed up the system by making his clothes available in just 2 months.
He commented, "The real luxury is that people want clothes straight after the show. With what's happening around us, when a lot of women are really frightened to invest in clothes, we have to make the relationship with the customer stronger and keep the signature pieces, with the same hand." Back in September Roland spoke out about the need for change in the fashion industry saying then, "There will come a time when the fashion shows as know them will end."
Today he also hinted that a menswear collection is in the pipeline but did not give a specific date for it's launch. Last season Gareth Pugh successfully moved from London to Paris when he won ADNAM funding.
I admire Roland's determination to take his fashion line in to the future and wish him all the luck in Paris!
Source