Sadie Frost Defends Kate Moss Saying She's Inspirational
Kate Moss is a "Woman's Woman"
Kate Moss ran in to hot water last year when she revealed that one of her mottoes was "nothing tastes as good as skinny feels". However despite this, her friend Sadie Frost claims she is really "inspirational".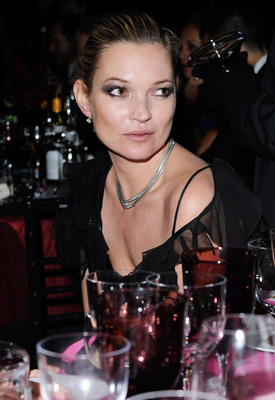 She explained, "She's got a fantastic attitude to her body and the thing about her is she's a real woman's woman."
Sadie also revealed Kate's girly side saying, "She is the first to tell you that you look gorgeous. She'll shriek at me and make me put on something that shows off my boobs and tell me how great they look. She's always the first to compliment a girlfriend on how they look. And she means it. Kate has an amazing body. She's got a bum and legs I'd love to have, but that's her. I'm smaller, bigger-boobed."
Are you surprised to hear about this side of Kate, or do you expect her to be a woman's woman?