Sara and Erin Foster Career Advice
How Fear, Failure, and Family Helped Sara and Erin Foster Build an Entertainment Empire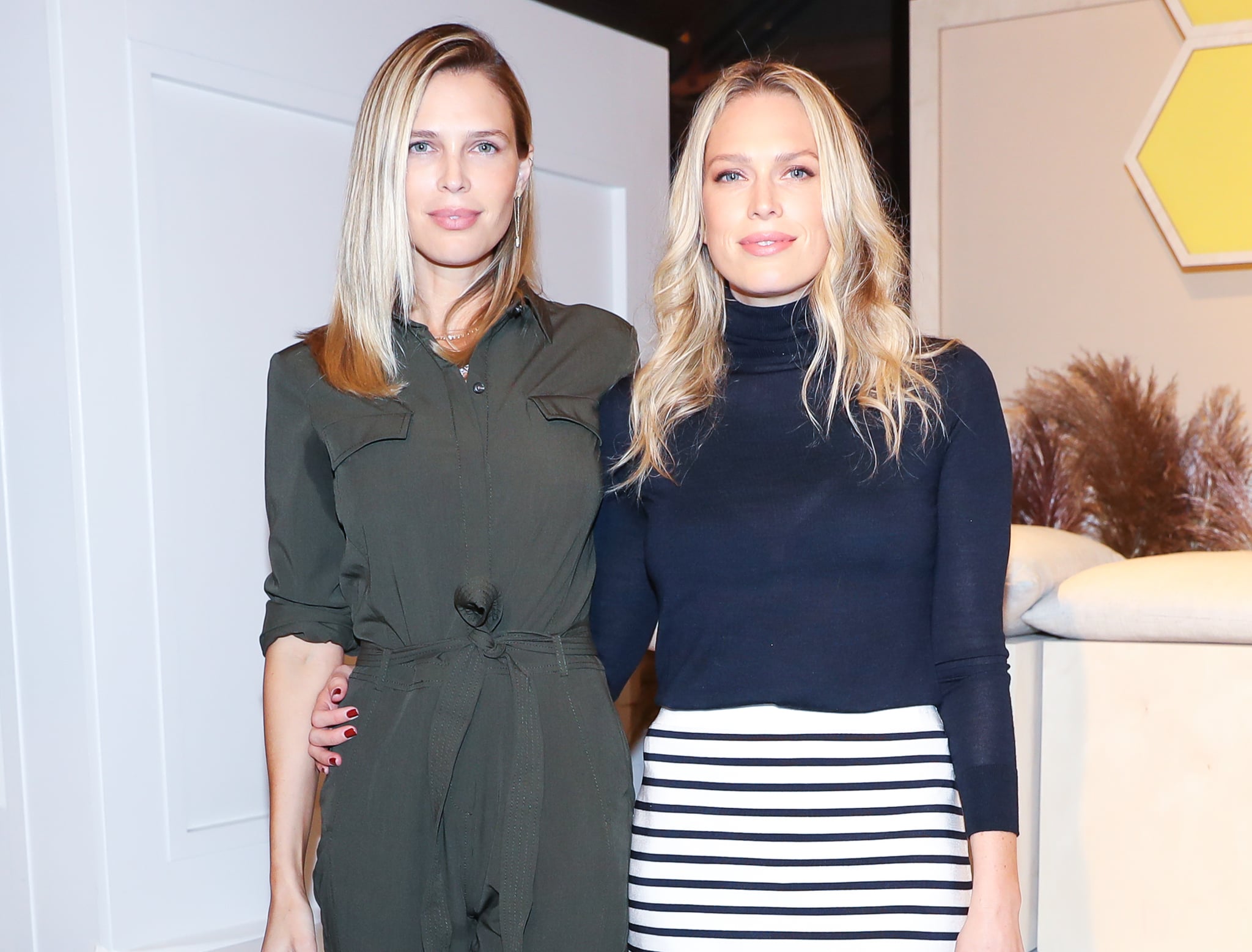 At 6 p.m. on a Thursday night, a line is forming outside Banana Republic's New York City flagship. What's all the hype about? The retailer is hosting Sara and Erin Foster for a panel in partnership with Bumble and POPSUGAR.
Comedians, actresses, and heads of creative at Bumble, the hilarious sisters are on location to share their successes, failures-turned-successes, and signature self-deprecating humour with a crowd of influencers and ambitious millennials. After a few sips of wine and snaps in the photobooth, they're ready to get the show on the road.
Though you may recognise the duo for their star-studded roots (they're the daughters of music producer David Foster), there's one thing they want to get straight: they still had to put in work — a lot of it. Erin spent her early career in music and attempted to break into acting, but things weren't quite going as planned. She ultimately took a retail job while sorting things out before launching a blog and landing a TV show writing gig. Meanwhile, Sara added actress, model, and eventually mother her résumé, but still didn't feel completely fulfiled in her career. "I was never fully living my truth," she shared. "I was happy and it paid the bills, but I knew something was missing." That something? Humour.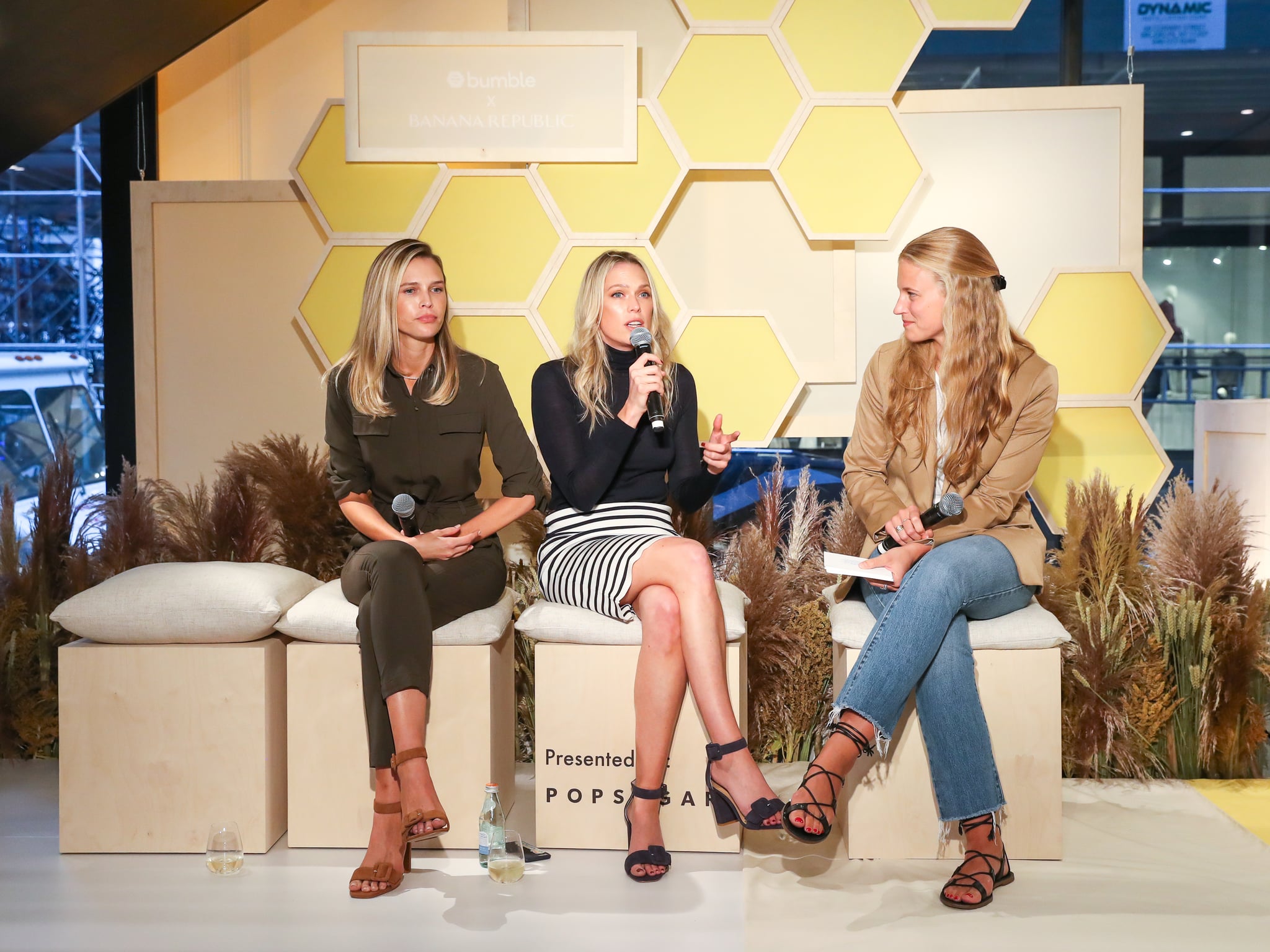 Leverageing their combined writing and acting chops, Erin had an idea for a comedy show, but Sara wasn't convinced it would be a success. "I totally operate from a place of fear. I say no to everything, unless I'm so confident that I can do something well," she said. But, like most sisters do, Erin approached the idea a little differently. "Every time someone asks me to do something I don't know how to do, I say yes and then I figure it out," she said. "Sometimes you genuinely don't know what you're capable of. It's not that you don't know how to do it — it's just that you've never done it before." Eventually Sara agreed, and with the Fosters as the stars, writers, and producers of the show, Barely Famous became a total hit.
Fast forward a few years, and, in addition to leading Bumble's creative team, they're signed on as writers and producers of multiple TV shows. Surely Barely Famous is to thank for some of their success, but their unique relationship and honest approach to humour make for the ultimate trifecta. "Sara and I are really unfiltered with each other; We give each other a hard time," Erin said. "Being someone's sibling is being someone's harshest critic and each other's biggest fan at the same time." Sara added, "It's a safe space, too. At work, we have to hold our tongues a lot. [But] with Erin and I, it's a very transparent relationship. We get to say everything we feel. We get it out, and the result is . . . it just works." (But don't worry — they've fired each other multiple times.)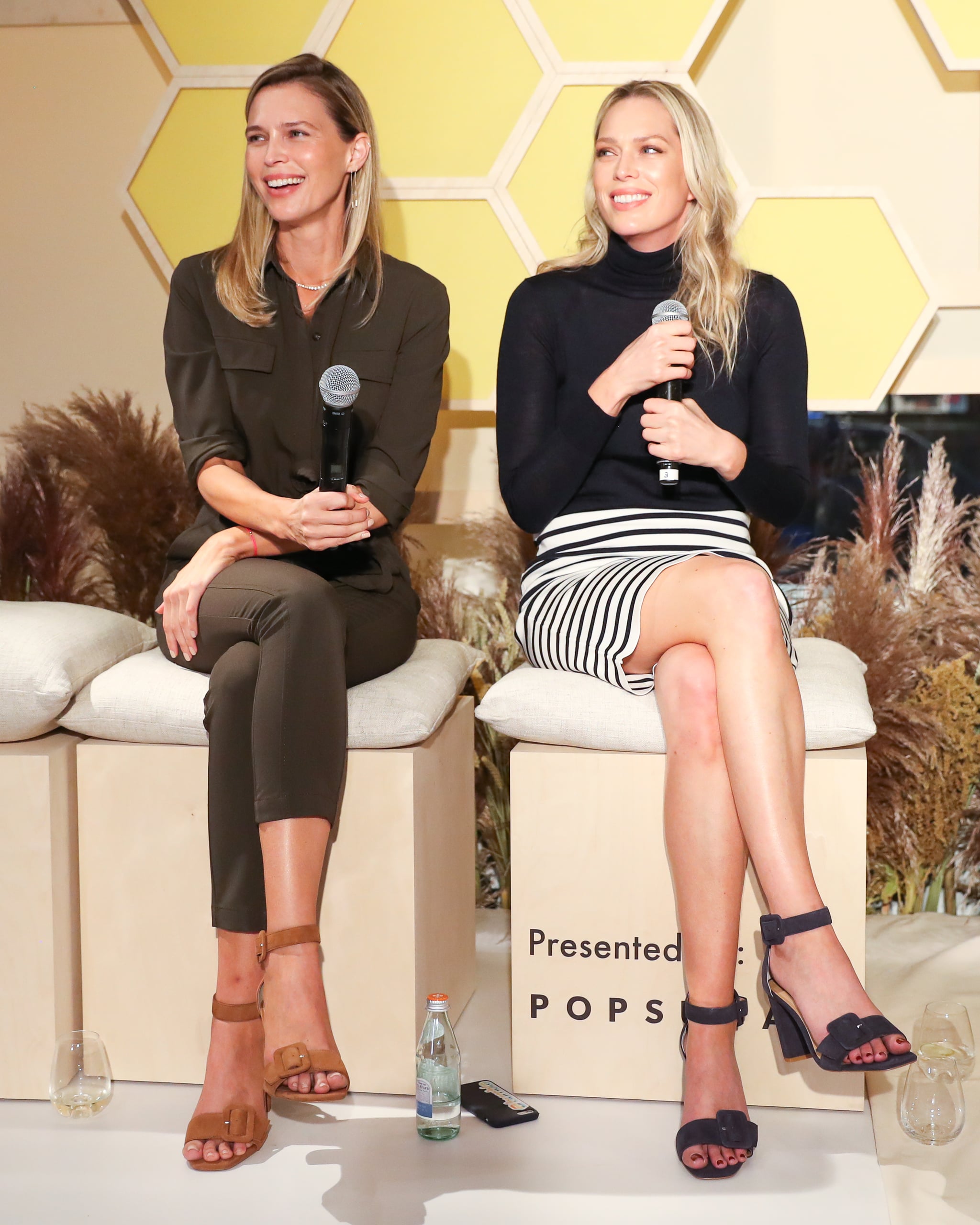 On the humourous front, both sisters credited their relatable and honest comedy style as what sets them apart. "We're living in this world where people are so obsessed with putting this false sense of their lives in the world," Sara said. "We come from a more self-deprecating place — the place of this is NOT how it actually is. We struggle and work is hard and marriage is hard." Erin agreed: "I want people to feel connected to my life." Whether coping with rejection, going makeup-free, talking about flaws, or leaning into insecurities, it's all about keeping it authentic. "The best thing you can do as a human is to say your truth," she said.
The 30-minute panel flew by fast. Before exiting the stage to drink more wine signing off, each sister offered a final bit of career wisdom to the crowd. First up, Sara: "We can handle so much more than we think we can," she said. "We're doing a lot [right now] and it's great, and it feels great. It's good because the reality is that, 10 years from now, our phone may not be ringing. You really have to take advantage of it while you have it."
And Erin's two cents? Use the tools you have — you don't need connections to make your dreams come true. "There's just no excuse for anyone who has a business that can be shown in a creative way and isn't doing it. You have the ability on your phone to show that you're a good makeup artist, a stylist, a musician, a singer, a designer — anything. If you're not doing it, that's on you," she said. "If something is really good, people will find it and it will get to the right person."