Sarah Jessica Parker and Natalie Portman at The NYCB Gala
Which Ballet Beauty Stole the Show in a Strapless Gown?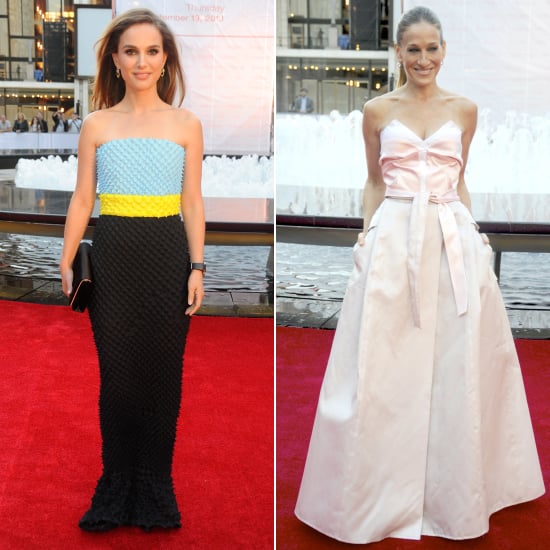 Last night's New York City Ballet 2013 Fall Gala was an opportunity for some of New York's most famous residents to step out in striking strapless gowns. Natalie Portman was there on the arm of ballet beau Benjamin Millepied, who was premiering his fifth work for the NYCB. She wore head-to-toe Dior, including a textured couture gown with blue and yellow panels. Sarah Jessica Parker, meanwhile, blended ballet and fashion perfectly as she accompanied designers Prabal Gurung and Olivier Theyskens down the red carpet. Both designers have created costumes for the NYCB's Autumn program, and they collaborated on Sarah's gown for the gala (Gurung designed the top, Theyskens the skirt). These were two very different looks with one thing in common — that shoulder-baring silhouette. But which look did you love the most?