Scott Barnes Makeup
Beauty Byte: Scott Barnes Is Redundant But Plans For Revival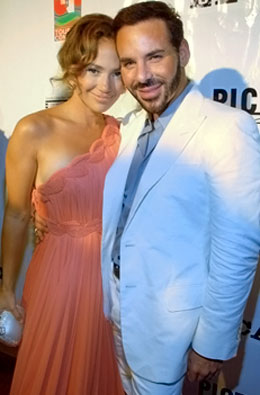 Oh no! I was so upset after I learnt this morning that Scott Barnes makeup is going to be discontinued. I'm a huge fan of his cosmetics and although they aren't widely available in the UK, you can get them online (and of course whenever you visit the States). Scott's lip slicks, cream blushers and insanely pigmented loose powder shadows have changed my life, and with a loyal fan following such as Jennifer Aniston, Kate Hudson and Sarah Jessica Parker, I am sure the disappointment is widespread.
However, the saddest celeb of all has to be Scott's muse, Jennifer Lopez. Ever wonder how she gets her deeply bronzed skin and enviable nude lips? It's all because of Scott — her personal makeup artist and friend.
Apparently, the reason for the closeout isn't because of popularity or sales, it's because he's chosen a poorly on the investor front. In 2007, four years after his line launched on QVC, he hooked up with private equity firm Oryx Capital International Inc, which ultimately turned out to be the wrong fit. Barnes has now hired a new CFO to help him relaunch in the Spring with expansive packaging and new products — yipee!