Selfridges Apologies After Controversial Alexander McQueen Window Display at Manchester Store 2010-07-14 02:05:37
Selfridges Forced to Apologise Over McQueen Display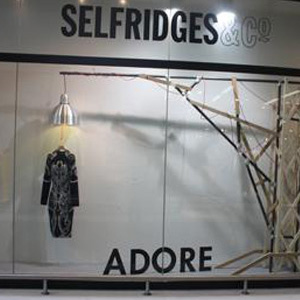 Selfridges have landed in hot water this week over an insensitive window display. The Manchester branch of the department store was displaying an Alexander McQueen dress hanging from a gallows. McQueen sadly passed away in February when he was found hanged at his London home.
On Saturday, Selfridges tweeted, "We apologise for any offence caused. It was not intentional and the dress has been removed," without any further explanation. This reminded me of the bloody Barney's display from last year, but at least that wasn't topical.
A Selfridges spokesperson commented, "It was never intended to be linked to his death. This was a genuine mistake and not to cause controversy or upset." Do you think this display was insensitive, or just a mistake?