Sequined Jeans at Balmain Spring 2010 in Paris
Would You Wear Sequined Jeans?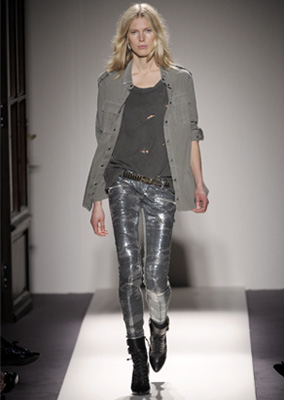 Christophe Decarnin presented his Balmain Spring line on Thursday as part of Paris Fashion Week. The iconic design house continued with it's rock chick styling with barely there hot pants, plunging necklines, plenty of metallics and leather blazers.
Amongst the items on display were sequined jeans which are sure to be copied and reproduced across the globe. They were given a grungey edge with a ripped t-shirt and military shirt. Will you be wearing sequined jeans next Spring?