Shocked by Helena Christensen's Latest Ads? Here's Why We're Not!
Shocked by Helena Christensen's Latest Ads? Here's Why We're Not!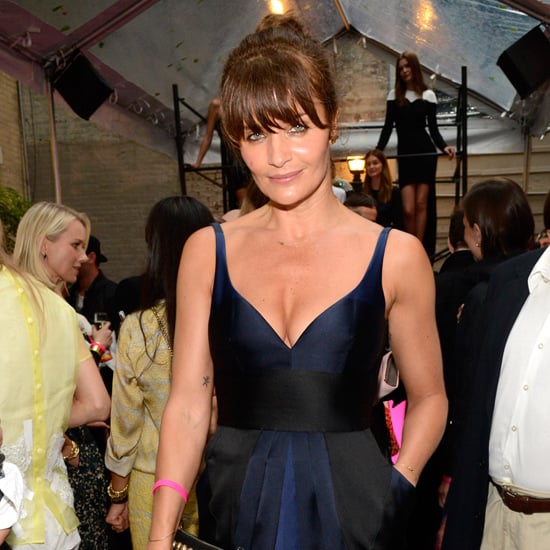 Surprised may be an understatement to describe our initial reaction to news that Helena Christensen had been cast as the new face of Not Your Daughter's Jeans. But on second glance, the partnership with the newly abbreviated NYDJ makes perfect sense for a brand looking to breathe new life into its designs while not alienating the core audience. Established labels, like St. John and Ann Taylor (below), have long turned to new faces during periods of rebranding.
A contemporary of the jean label's customer base, Helena is also a mother, and while we don't imagine the supermodel will have to take much advantage of NYDJ's "Lift Tuck Technology" (have you seen those legs?), we agree that she, like the jeans, is a perfect fit.
Angelina Jolie gave people something to talk about, at a time when St. John wasn't necessarily on the radar. In fact, she caused such a stir that she was later let go for "overshadowing the brand" in 2010.
What's more classically American than Kate Hudson and Ann Taylor? Not much, it seems! The duo has been pushing the brand forward since Kate's 2012 debut, and Ann Taylor has expanded her role to include a guest-design post for a Spring capsule collection.
In 2009, Gwyneth Paltrow was named the face of Tod's in an attempt to play up the label's luxurious roots. Telling Vogue UK that she "effortlessly embodies the spirit of the all-American woman," then-creative-director Derek Lam said he also admired her "impeccable style."