Source: POPSUGAR Photography / Ashley Batz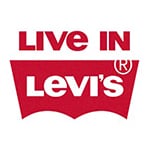 We've partnered with Levi's to show you why the 711 skinny jeans are the season's must-have piece.
This Autumn marks a return to skinny jeans, as the classic fit once again becomes a wardrobe staple. This season, play up your favourite skinny jeans with shoes that complement the specific wash that drew you to them in the first place. Flex your sartorial muscles and experiment with different combinations to achieve unique styles. Here, we've rounded up our favourite 711 skinny jean washes alongside the on-trend shoes you should be wearing them with. Whether you're going for quirky with a dark wash or want to take on a rocker edge with a black wash, keep reading to see the skinny jean and shoe pairings that will take you through a variety of occasions this season and beyond.