Shop Shopbop in the UK
Shopbop Sets Up Free Shipping in the UK!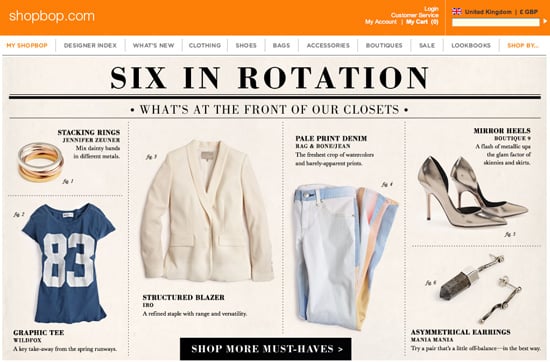 Finally! Amazing American shopping website Shopbop.com has finally set up free shipping to the United Kingdom. Additionally, you can purchase your clothing, swimwear, shoes and accessories in pounds without having to constantly mess around with a calculator converting the charges and googling the daily foreign exchange rate. Check out the site directly, or buy everything you've ever dreamed of from tonnes of different designers including British brands such as Acne, Issa, Victoria Beckham, Alexander McQueen and Alice by Temperley via ShopstyleUK here!