Simply Fab: Celia Birtwell for Millets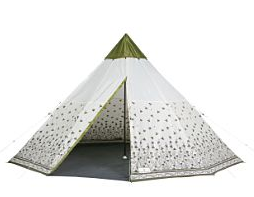 It's no secret that I have a soft spot for Ossie Clark and Celia Birtwell so imagine my excitement when I heard that Ms Birtwell had collaborated with Millets! She has done several collections with Topshop, but this range of camping gear is sure to spice up any festival.
If you've ever been to a festival you'll know how difficult it is to spot your tent, particularly in the middle of the night when you're stumbling around in the dark! Either of these Celia Birtwell tents are sure to make you stand out but why not make sure with an enormous matching golf umbrella as well? I have already convinced myself that a Celia Birtwell sleeping bag is an obligatory festival item.