Soia & Kyo Scarf
I Got a Sneak Peek of This Highly Coveted Scarf, and I Can't Wait to Wear It All Fall Long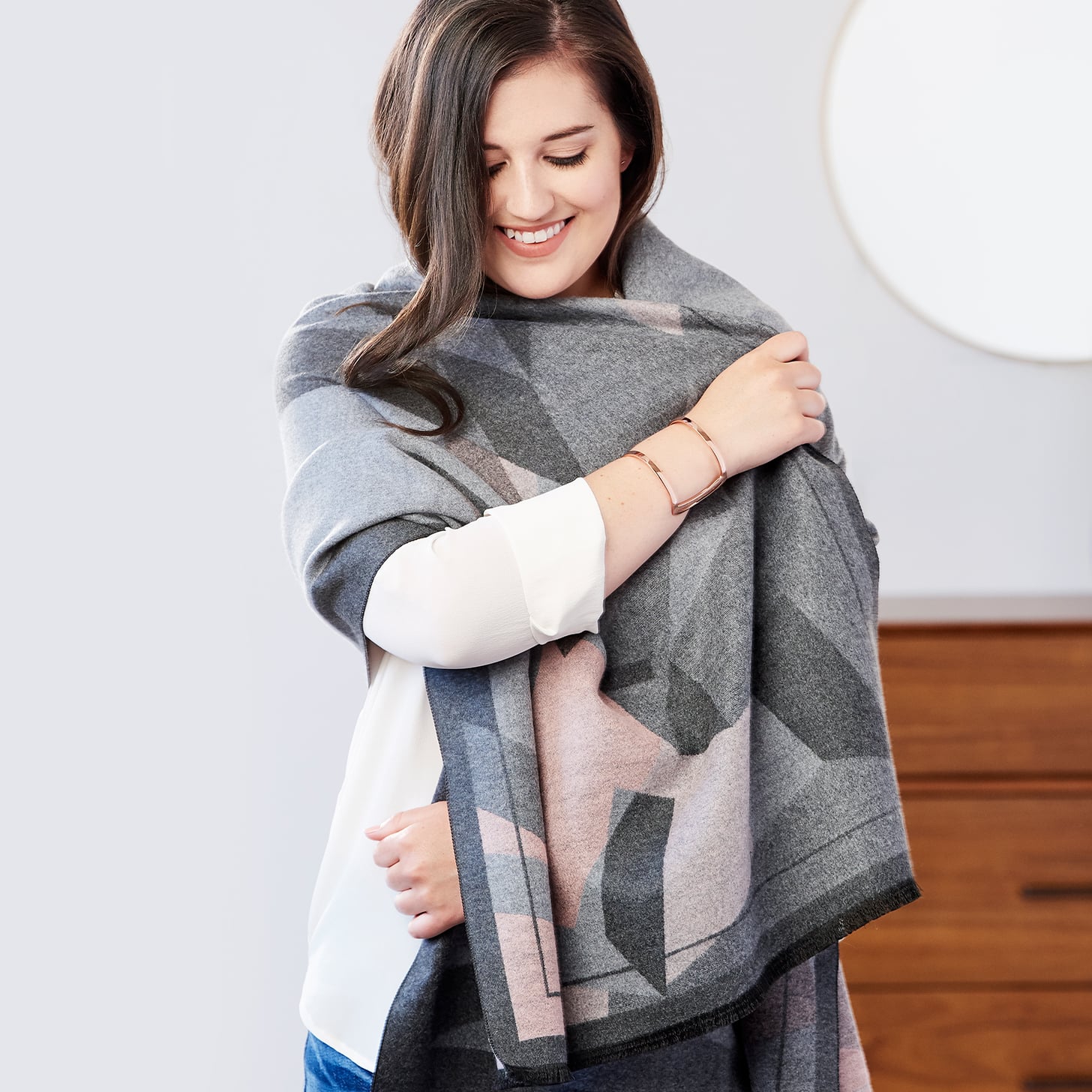 I wish we could fast-forward through August, because I'm already dreaming of cosy Fall days. There's something about sipping on a pumpkin spice latte and throwing on a chunky sweater that make me so happy. Go ahead — call me basic. As a shopping editor, I'm always on the lookout for new trends everyone will love for the season ahead. That's why I was the perfect person to get a preview of this yet-to-be-released Soia & Kyo scarf. From the moment I laid my hands on it, I knew it would be my new autumnal staple.
The scarf's fabric is so soft, I could touch it all day long.
The scarf's fabric is so soft, I could touch it all day long. The charcoal grey and rose pink colourway is incredibly versatile; wear it with everything from a leather jacket and jeans to a casual black dress. The geometric pattern is sleek and modern, an aesthetic the Montreal-based designer is known for. Let's be real: this is the sort of accessory that'll get you compliments on the regular.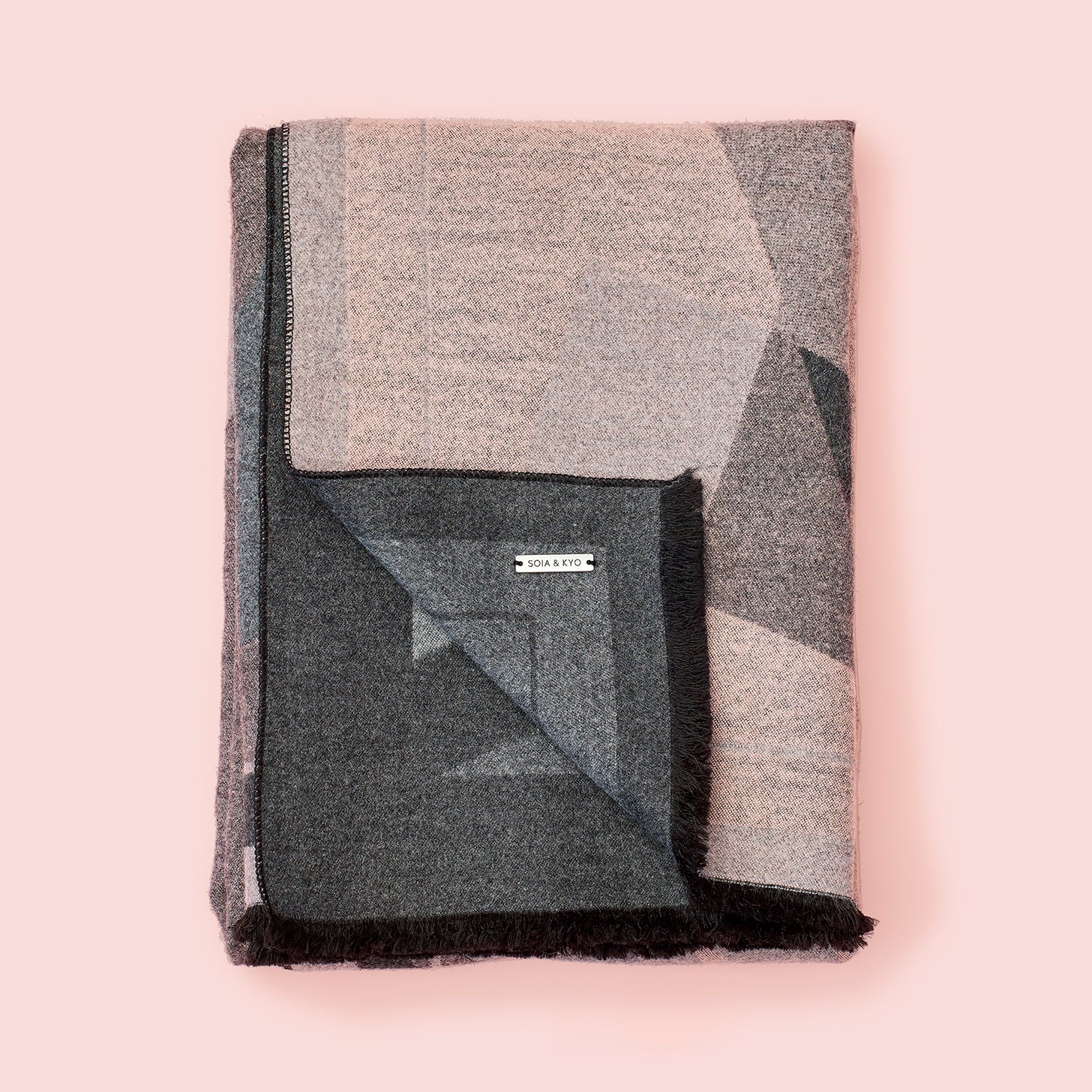 Although the scarf isn't released yet, I'll let you in on a secret: it's in this Fall's POPSUGAR Must Have box. You get over $300 worth of products for only $75, so you would be snagging the scarf for a major discount — the scarf itself retails at $75. So yeah, you would score this luxe accessory and tons of other great stuff for the same price. It seems like a no-brainer to me.
Please excuse me . . . I'm going to go wrap myself up in this cuddly scarf. I'm too excited to wait for September! Who else is totally in love with it?