Sophie Dahl and Jamie Cullum Reveal Wedding Details
Details about Sophie Dahl's Wedding Revealed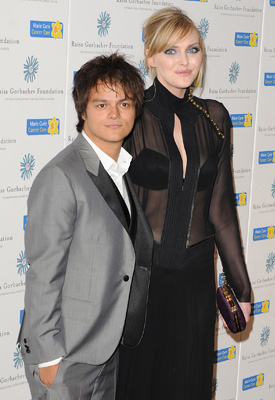 Sophie Dahl has been busy building a career off the catwalk lately writing several books, including a cookbook and subsequently landing a cookery show. However, she has still managed to find time to arrange her upcoming nuptials to singer Jamie Cullum as they plan to marry next July. Jamie's professional commitments have meant things have been postponed from January, but a Summer wedding is surely more fun anyway?
The pair look likely to wed at Hunton Park's Queen Anne mansion house with a relatively low key affair. Sophie wants no expense spared with silver service and Bentleys to transport the wedding party.
The couple are regularly discussed for their difference in height as she is 5'11" whilst he is just 5'4", but Sophie dismisses this as an issue. "We happen to be two people who met, fell madly in love and will probably produce fairly average-sized children, hopefully with his more elegant feet, not mine."