Sophie Ellis Bextor Christian Louboutin Boots Dress Philip Lim
Celebrity Style: Sophie Ellis Bextor
Sophie Ellis Bextor had a busy night on Wednesday. First she attended the launch of zooqoo.com and then she headed to the launch party for The Town That Boars Me. Pop UK and I were at the party and managed to catch up with Sophie who was towering above us in some gorgeous Christian Louboutin boots. She was actually slightly embarrassed to have such expensive boots! She explained: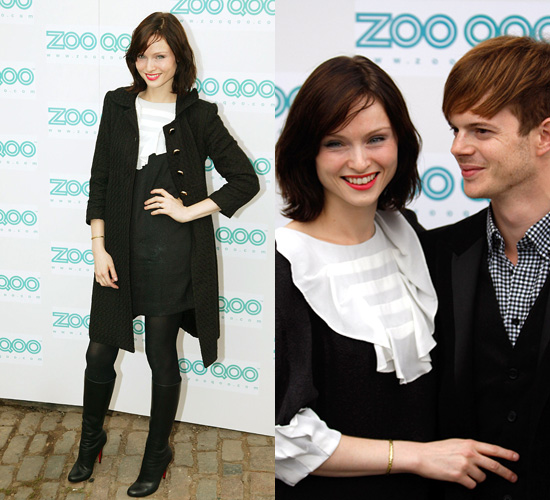 "I know I shouldn't, they're silly money but I just keep telling myself that they're worth it. I showed them to my sister and I was like, "I'll just take them back to the shop..." and they just accidentally stayed in my closet!"
We then had to ask if they were really as comfortable as people say and she joked, "Well, they're not like slippers or anything!" However she finally justified the purchase stating, "I just felt like trying something absolutely amazing. Everybody's got to do it once, right?"
There you have it, Sophie is practically telling you to get yourself a pair! To find out what else Sophie had to say jump over to Pop UK.