Sophie Ellis-Bextor's Gold Love and Hate Handbag
Sophie Ellis-Bextor's Bag Says What We're All Thinking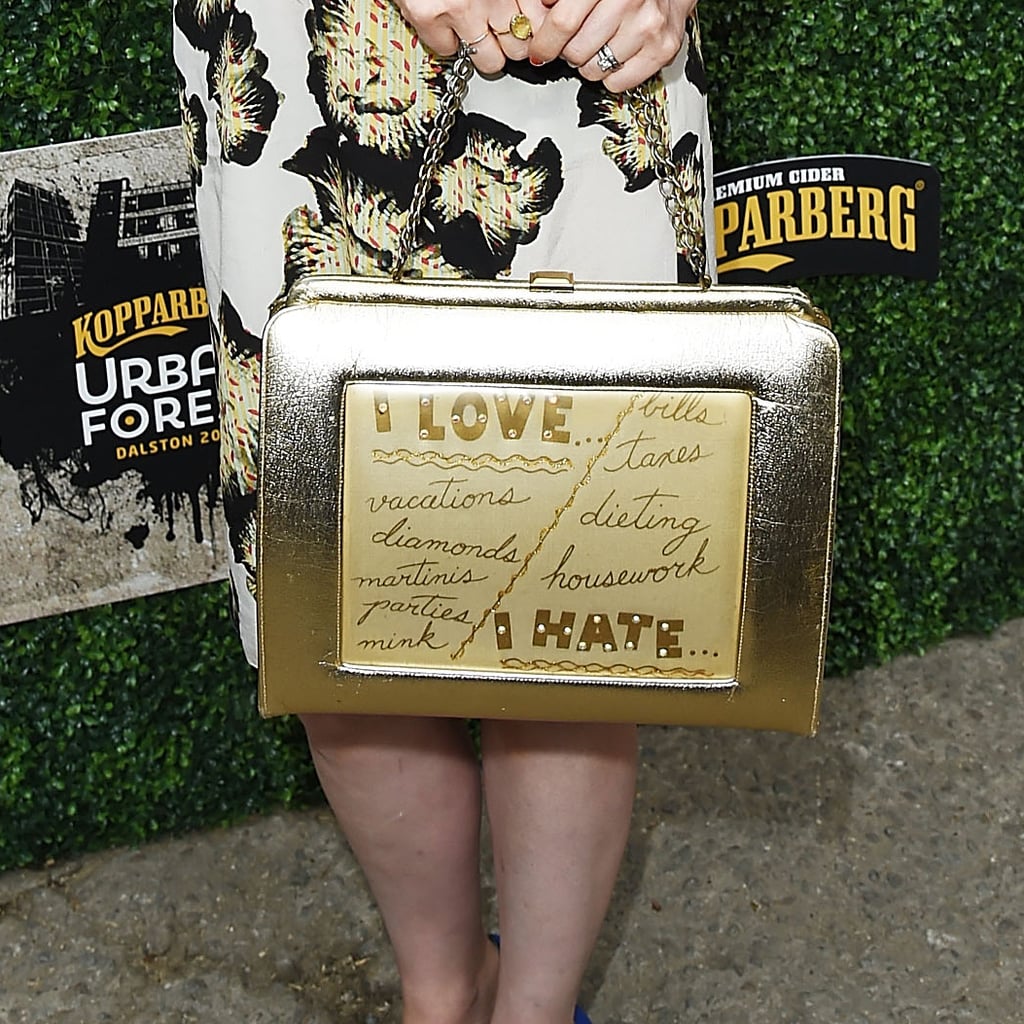 Sophie Ellis-Bextor hit the town last night for a preview of the Kopparberg Urban Forest, a free festival in East London. She showed off her usual quirky style in a printed dress and contrasting blue and red shoes, but we couldn't help but be drawn to her gold handbag, emblazoned with a list of loves (martinis, diamonds, parties . . . ) and hates (housework, diets, bills, and taxes)!
As we know, Sophie is a huge fan of vintage shopping, so it wouldn't surprise us if this bag is an original Kurt Chambre creation from the '50s or '60s. If not, it's definitely an homage to the American designer's Love/Hate creations (to see more, check out his daughter's Pinterest board).
Wherever she found her bag, we loved the cute slogan, and the fact this is a million miles away from the identikit designer numbers carried by so many other celebs. Never change, Sophie!