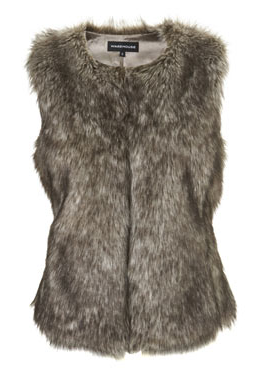 This season sees the return of folklore fashion with paisley print dresses and vintage styling. One of the Boho items that gets a revival is the gilet especially in faux-fur.
The gilet is defined as, "A sleeveless over-garment similar to the waistcoat though often baring a front zip. It can be sporty but is also popular in leather and fur."
This faux fur gilet is by Warehouse (£50).