Style Glossary: Haute Couture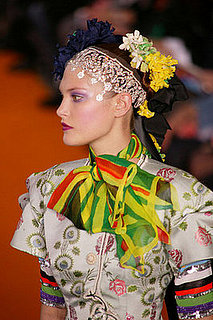 A lot of confusion often surrounds the term 'couture' and what is actually refers to. Here is a brief description to understanding the highest skill in the fashion industry.
The term Haute Couture refers to custom-made clothes. It originates from the French meaning, "high sewing" and usually refers to extremely high end womens-wear. In the modern day it is mainly used to define a section of the fashion industry that uses the custom-making business as a platform to explore new styles and push the boundaries of specialized dressmaking and tailoring.
This image is taken from Christian Lacroix's S/S 2008 couture collection.
Source