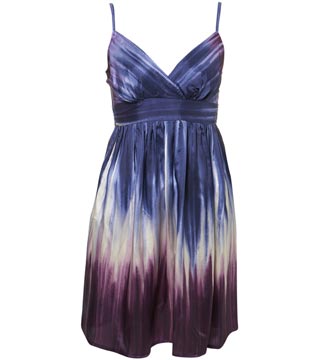 The word 'ombre' has been bandied around a lot this season already and it's only just beginning, but lots of people still don't understand what it means. Here is a quick definition to help you understand:

n. A French term meaning "shaded." Usually a multicolored stripe, with colors graduating from light to dark. The color effect is woven into the fabric. Generally produced by arranging different tones in the warp. It is sometimes referred to tie-dye or colour gradient.
This dress (above) is £45 at Topshop.