Style Glossary: Pirate Boots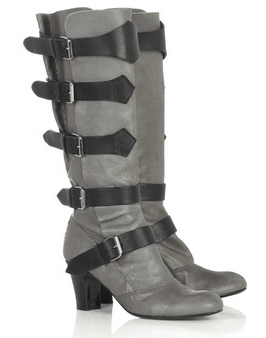 Pirate boots have always been part of the fashion lovers wardrobe but this season as punk and grunge influences take over our style they're back in the spotlight.
Pirate boots came in to the limelight thanks to Vivienne Westwood who included them in her 1981 pirate collection. Since then hers have becoming the classic version but the style has been copied many times.
The boots are defined by many leather buckles and slouchy style. They're loved by Agyness Deyn who recently wore hers whilst out in New York.


The pair pictured are by Vivienne Westwood (£435).