Style Icons from 20th Century
Fab Read: Fashionista: A Century of Style Icons
My bookshelves are literally bulging with fashion literature. From street style guides, to history books I am constantly improving my knowledge of the industry. Just when I thought I had my fix of books exploring la mode, Fashionista: A Century of Style Icons by Simone Werle (£16.99) lands in my hands.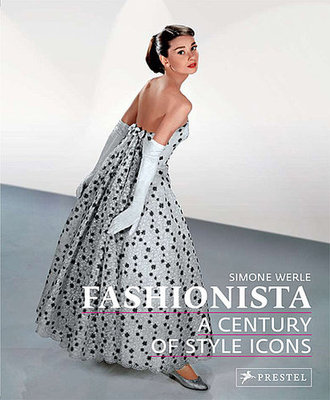 This is a treat to flick through offering a range of stylish women from recent years and the 20th century. Of course there are your standard icons like Audrey Hepburn, Marilyn Monroe, Kate Moss and Twiggy, but they are joined by some pleasant surprises. Women like Anna Piaggi, Bjork, Isabella Blow, Mary Quant and Rania of Jordan are unexpected, yet some how obvious ladies who have shaped our trends.
There are glossy pictures showing off some of their most famous wardrobe choices with a brief biography explaining their place in popular culture. It's easy to pick up and flick through – perfect for casual coffee table reading. I think it would make a great gift, even for a friend that doesn't have an enormous fashion interest, or you could just treat yourself!