Styling Hacks by Chiara Ferragni
Chiara Ferragni's 2 Surprising Styling Credos You Should Follow Immediately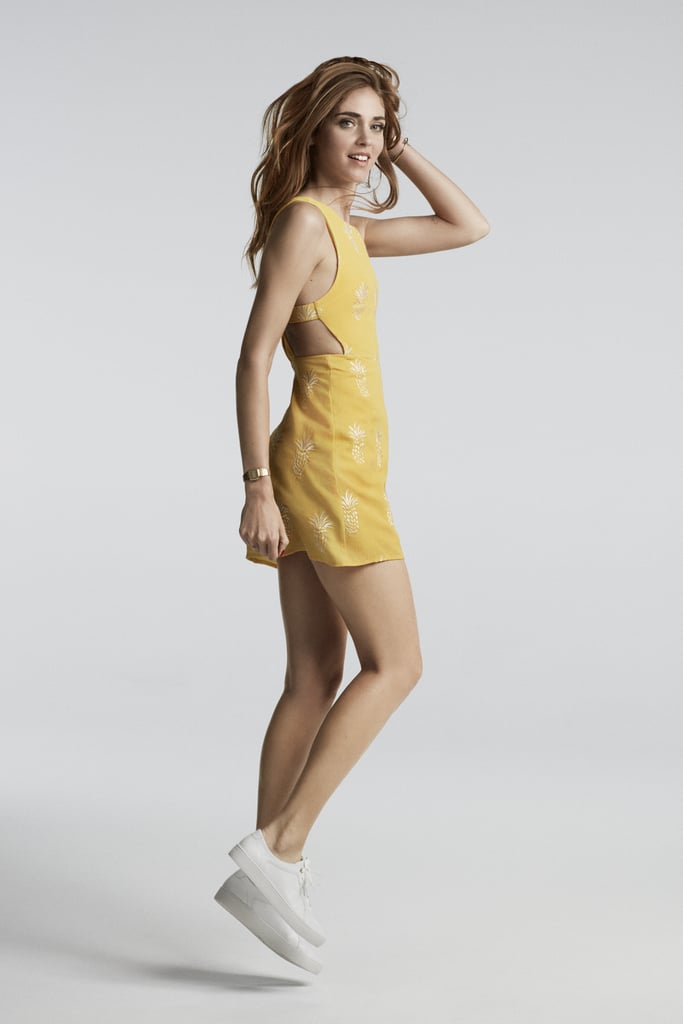 With front-row seats at Fashion Week and 5.6 million followers on Instagram, blogger extraordinaire Chiara Ferragni definitely knows a thing or two about style. But her passion goes way beyond wearing and talking about designers and trends: "I feel like I'm part of this amazing revolution and fashion is becoming so relatable," the street style star told us, referring to the changes currently taking place in the fashion industry.
While social media might have powered that revolution in the first place and helped Chiara grow her voice, there is one particular moment during the day when even she puts away her phone. That's when she eats. It might be due to her Italian upbringing (after all, delicious pizza and pasta deserve everybody's full attention), but Chiara actually lives in Los Angeles now. With the change of scenery came a change of styling preferences, and she claims that her looks have been more casual ever since. That did not, however, stop Chiara from wowing us during Fashion Month with one fabulous outfit at a time.
In between events, photo shoots, designing her own shoe collection, and redesigning her website, Chiara has also landed herself another huge fashion stint as the brand ambassador of Amazon Fashion in Europe. For the launch of the campaign, we got to catch up with her and talk about the two surprising styling credos she lives by.
1. Don't Try to Copy the Style of Others
Chiara prefers not to follow trends too closely, but she definitely looks to Instagram, people on the street, music videos, and art for inspiration of her looks. Even for the campaign for Amazon, for which she was styled by i-D magazine's fashion editor, Julia Sarr-Jarmois, Chiara brought her own aesthetics to each outfit and picture. That's, for example, how that yellow dress in the picture above ended up with a pair of trainers: "It's actually very me. I'm not so much of a heels person," Chiara said.
2. It's All About the Details
The superblogger revealed that her followers love a big glamorous dress that makes them dream just as much as a casual look — as long as it has a twist! Chiara therefore places emphasis on details and styles jeans with a cool pair of shoes, a standout mini bag, or a big hat. The latter two are accessories she's completely obsessed with at the moment.