Stylish Mother Poll Anna Wintour Bee Schafer
Do you Have a Stylish Mum?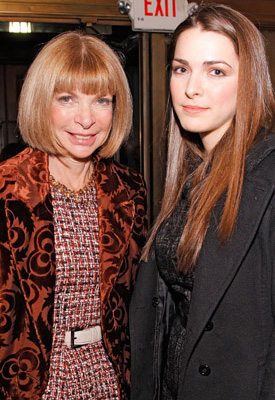 I don't know whether to feel sorry for or insanely jealous of Bee Schafer. The daughter of Anna Wintour has a tough act to follow, but at the same time it can't hurt to have a Mother with an impressive wardrobe to dip in to every now and then! The Mother and daughter were photographed at the Landscape Show hosted by Dodie Kazanjian last week looking quite the stylish duo.
Sadly, my Mum threw out a lot of her stuff from the '60s and '70s (a mistake I will not repeat with my own clothes), but I still borrow things from her every now and then. We obviously have very different styles, but I love to shop with her. How about you, do you have a stylish Mother?