Tamara Mellon Bids Adieu to Jimmy Choo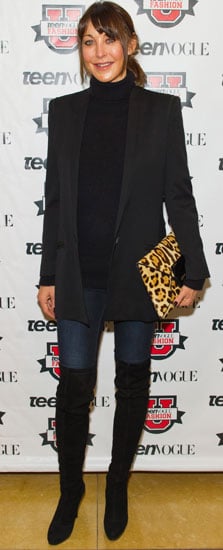 After leaving her editorial role at US Vogue in 1996, Tamara Mellon became the leader of celebrity-fan shoe brand Jimmy Choo. Along with Jimmy himself and his niece Sandra, they brought the business from a small luxury company to a global empire. However, after 15 amazing years, Ms. Mellon and her CEO business partner since 2007 Joshua Schulman, have decided to bid adieu to Jimmy Choo six months after the company was acquired by Labelux Group for $850 million (about £530).
Tamara, who launched and modeled for the first Jimmy Choo fragrance has always been a strong presence in the label. She has become a celebrity in her own right, often walking the red carpet showing off her gorgeous shoes, and dating some of Hollywood's hottest stars. Her resignation saddens her co-workers, however, the company seems to understand her desire to move on.
Kurt Geiger CEO Neil Clifford said, "Mellon and Schulman's individual strengths added up to a very strong partnership. They were the perfect cocktail of art and science.They will be missed."
And Tamara told Footwear News in July that she was "very committed to the label and its expansion. None of the bidders would buy the company without me," adding that she was just beginning to craft a long-term growth plan with Labelux. "We're only a teenager. It takes about 30 years for a luxury brand to really hit maturity."
Best of luck to both Joshua and Tamara. I can't wait to see what's next from them!